Reveal updates: May 2022
Welcome to the May 2022 edition of Reveal updates. This month we talk about our new Installation and Device Help website, as well as the Reveal training courses available to you for free. Read on to find out more.
Recently released


Check out our new Installation and Device Help website
Previously, we had multiple websites that provided different forms of documentation to support the device install and troubleshooting experience. We are excited to announce that we have consolidated all of the installation and support information into a single Installation and Device Help website to provide unified content, videos, and contextual help to better support a more simplified installation experience. Click below to explore the new website.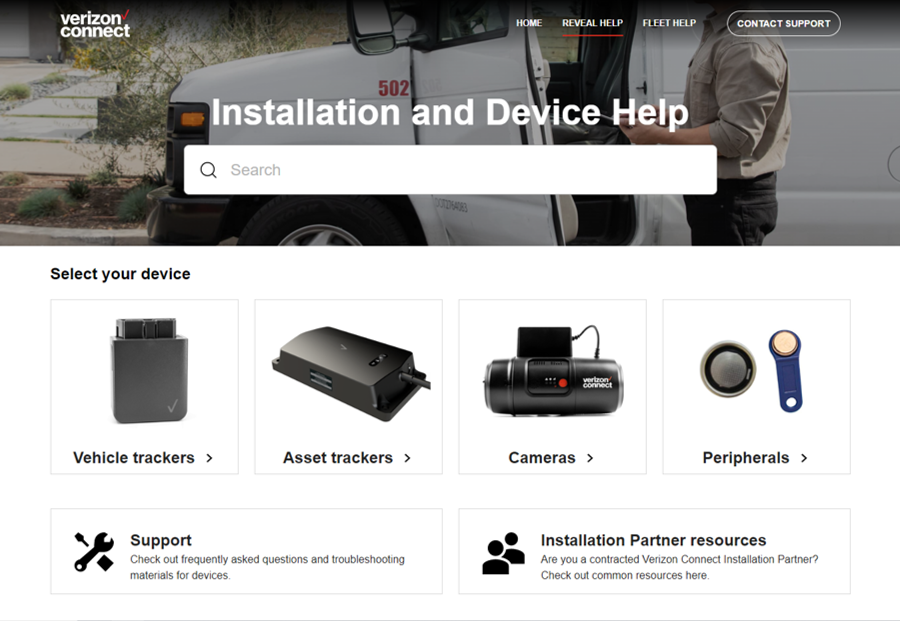 ICYMI (in case you missed it)
Reveal Training Courses
Check out our Reveal training page to learn more about your Reveal product. Whether you need a refresh on the layout, Live Map or reporting or you just want to learn more about what the system can do, there is a training course for you.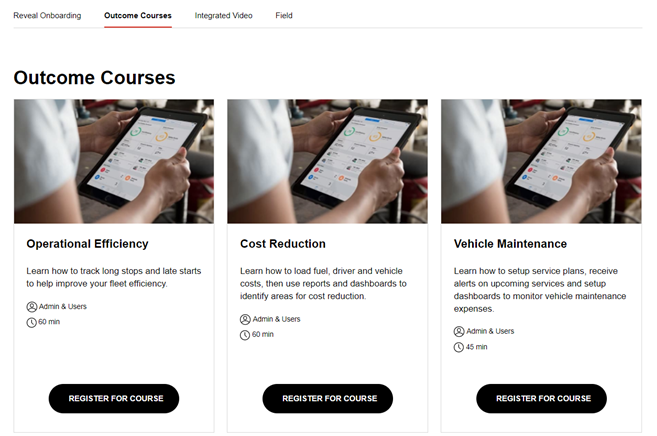 Subscribe to Updates
Use the form below to subscribe to updates on new features, enhancements, and bug fixes by Verizon Connect.