Reveal updates: October 2022
Welcome to the October 2022 edition of Reveal updates. This month we talk about our new Trucker Tools integration with Verizon Connect Reveal and our Developer Portal API Library. Read on to find out more.
Recently released


Trucker Tools integration
Trucker Tools now integrates Verizon Connect Reveal data in order to track vehicles that have been assigned active loads. This allows carriers to monitor a load's specific location and update brokers with accurate, consistent data to meet any load tracking requirements. Click below to learn more and visit the Reveal Marketplace.
Developer Portal API library
The list of our full API library is now publicly available from the Developer Portal homepage. You no longer need to log into Reveal or the Developer Portal to see what APIs are available. Instead, by simply clicking "BROWSE APIS" from the Developer Portal main page, you are able to review the full API list and find detailed documentation explaining how they can be used.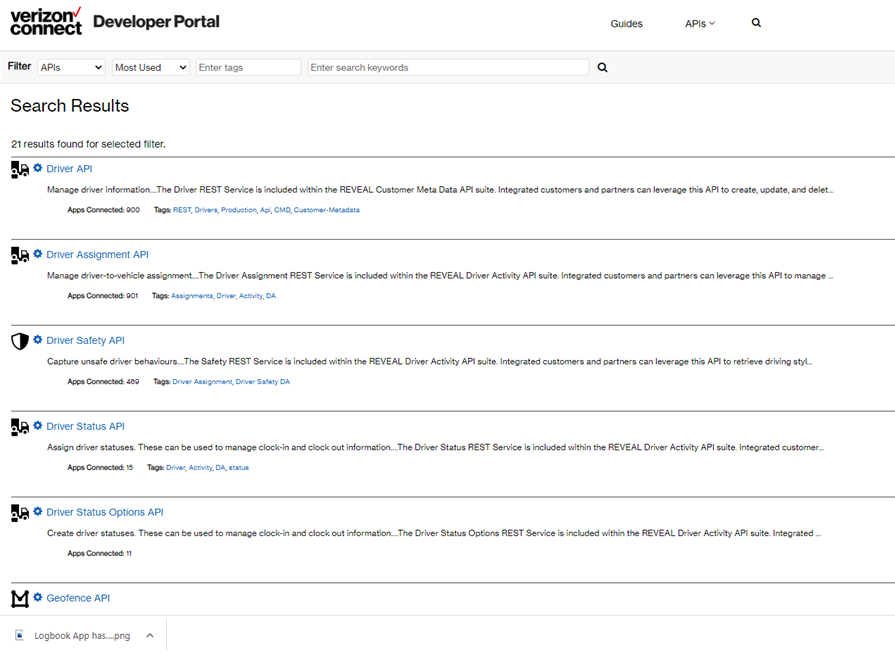 Subscribe to Updates
Use the form below to subscribe to updates on new features, enhancements, and bug fixes by Verizon Connect.