See which technicians have been assigned to appointments
The Appointment View lets you immediately see which technician is assigned to your appointments each day.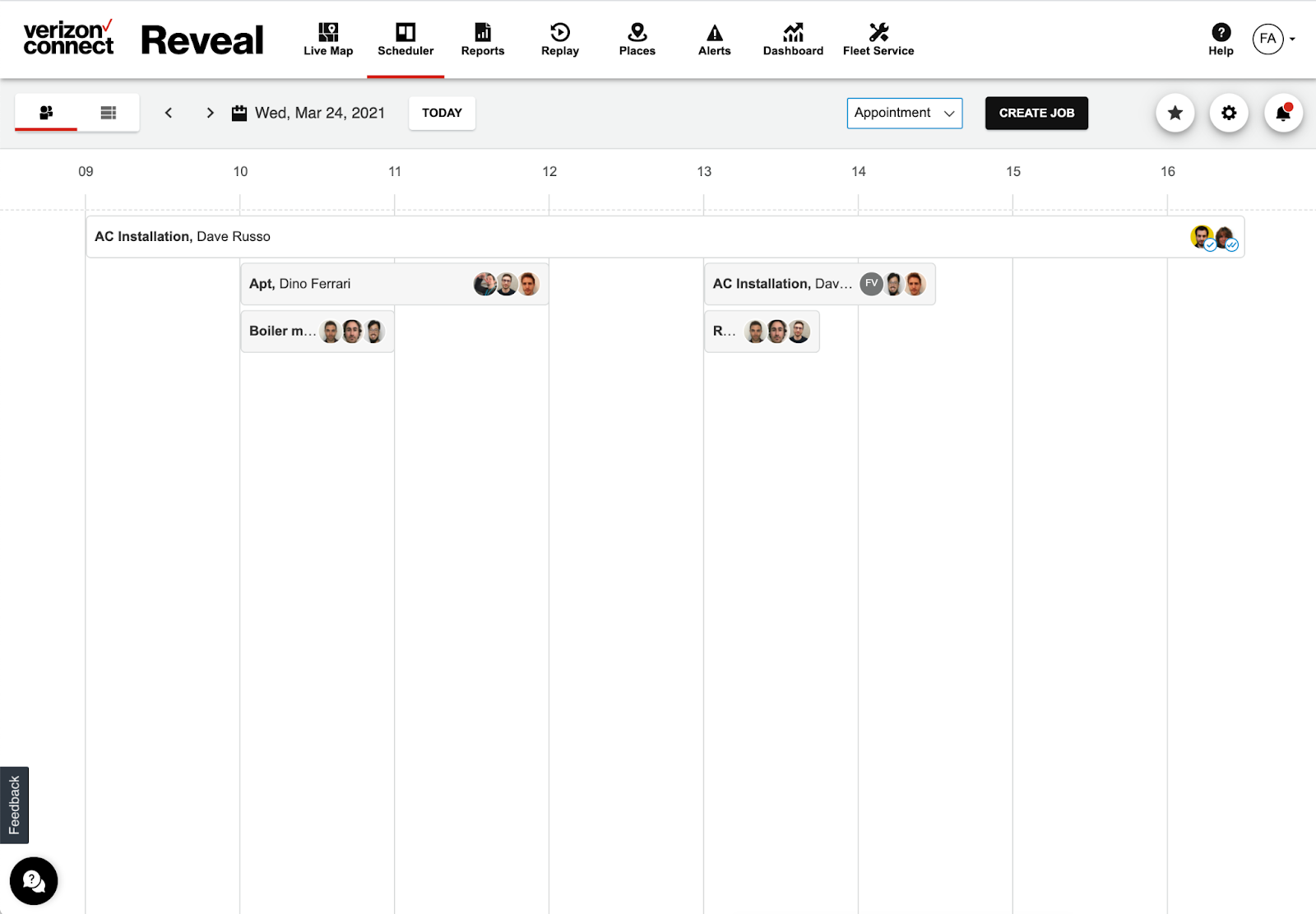 Appointment View is particularly useful for appointments which require more than one technician, as it allows you to immediately see all of the technicians that are assigned to an appointment.
To access Appointment View, simply click on the drop-down menu in the top right corner and select Appointment.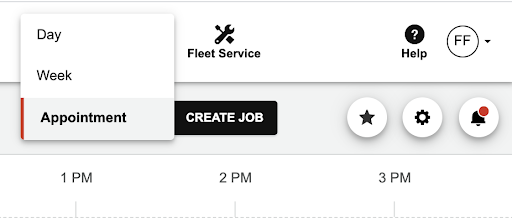 Use the arrows in the top left to browse past and upcoming days, while clicking on Today will bring you back to the current day.

Hovering over each appointment opens a pop-up window showing details and assigned technicians.
To edit a job, simply click on it.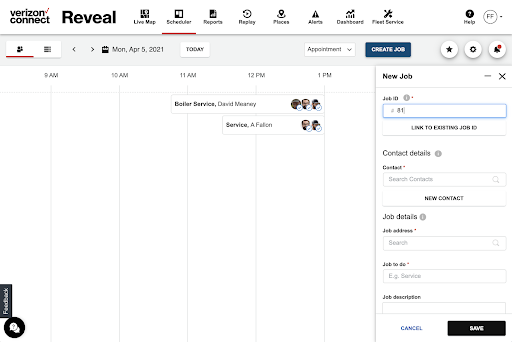 To quickly create a new appointment, click on the scheduler and add the basic details such as date, duration, technician and start time.

Learn more about how to create a job.
Learn about Day View.

Learn about Week View.