Reveal updates: April 2021
Welcome to the April edition of Reveal updates. This month we talk Reports, Assets and Video enhancements as well as our Tachograph updates. There's also information on our new Add Technicians feature in Reveal Field. Read on to find out more.

Recently released


Reports homepage enhancements
The Reveal reports homepage has been redesigned to enhance how reports are displayed, explained and explored.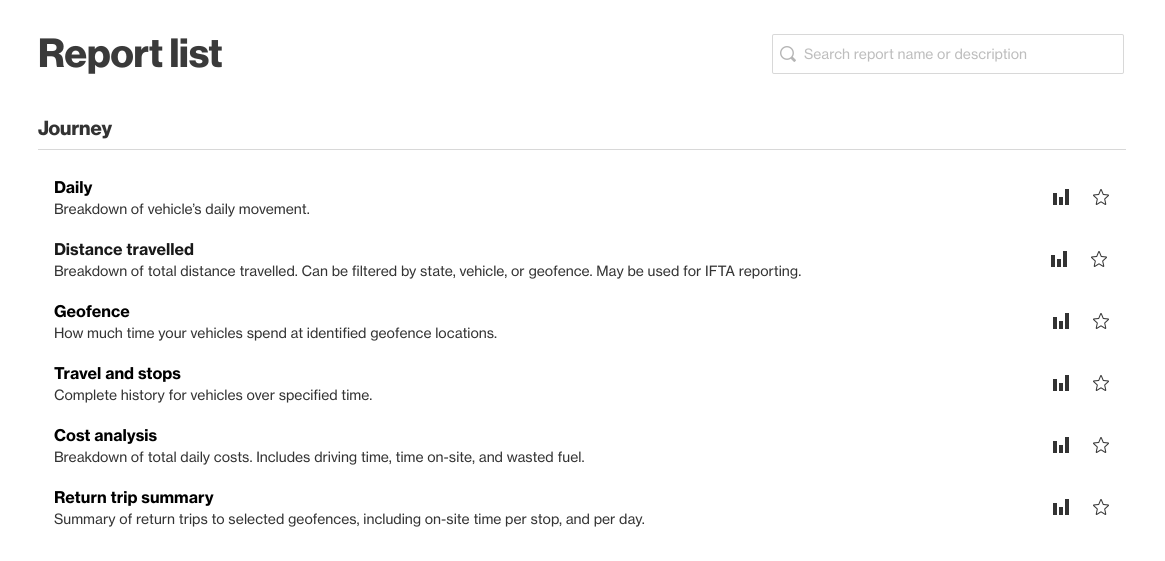 Asset enhancements
We have recently updated how Assets are filtered, classified and visualized throughout the Reveal platform.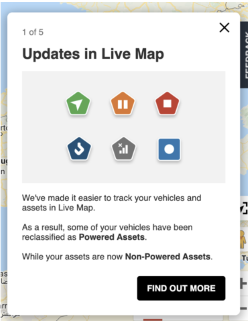 Reveal Field - Add Technicians
You can now add technicians from multiple places within Scheduler such as when you are creating a job or within the technician list.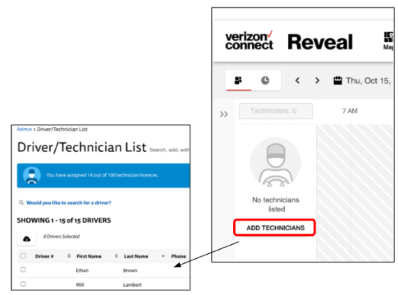 Integrated Video Speed Graph
The new speed graph will now play in-sync with the video on both the desktop and the Integrated Video mobile app.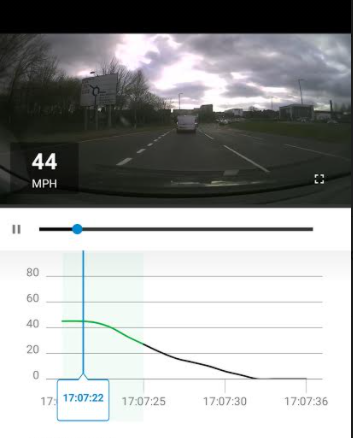 Tachograph updates
We have now added infringements to Reveal tachograph. This new infringements tab will provide a clear overview of all driving violations against driver hours rules and regulations. It will include all driver infringements, the date of the breach, and potential fines associated with the event, along with the seriousness of each violation using live tacho data. Compliance administrators can now better coach and promote drivers to improve their attention and adherence to the regulations quickly and efficiently with this information.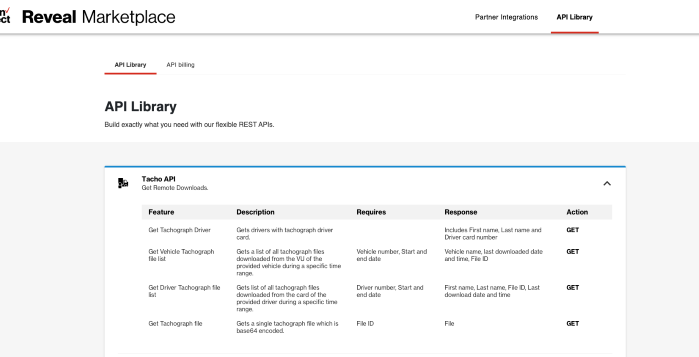 Also, customers using the tachograph download feature can now benefit from a new set of APIs. By adding tacho remote download methods to the Standard API subscription, you can now use the API to fetch tachograph and driver files without having to use the Reveal portal.
Coming soon
More Integrated Video updates
Video Events will soon show stop sign and tailgating tags when either of these incidents occur within a Harsh-Driving Event.

Subscribe to Updates
Use the form below to subscribe to updates on new features, enhancements, and bug fixes by Verizon Connect.