Add partner integrations
Verizon Connect lets you integrate your own partner accounts with Reveal. Once integrated, and depending on the partner type, you will receive activity data (such as shipping and dispatch information, and vehicle diagnostics) from that partner.
Skip ahead to:
Adding a partner integration
To set up the integration in Reveal:
From the top-right navigation bar, select your account profile icon and then click Marketplace from the drop-down menu.

Select the partner you want to integrate with Reveal.


Click INTEGRATE NOW.
Select the confirmation checkbox to acknowledge that you have a valid account with the partner.

If you don't have an account with the partner but would like to integrate with them, click request REQUEST INFORMATION.
Click NEXT.
To allow the partner to access your data, complete the data consent form, and select the checkbox.


Choose NEXT.
Review your details. To edit the details, click CHANGE.
To submit your request, click CONFIRM REQUEST.

You will receive an email with your integration credentials.
Partner integrations requiring more details
For some integrations to be successful, you need to enter additional information into Reveal such as a vehicle number and/or fuel card ID. To find out if this applies to the partner you are integrating with, and to learn how to do it, go to Troubleshoot partner integrations.
Adding push notifications
To receive push notifications, add your API Endpoint URL, Username and Passcode once you have confirmed your request. The partner will send you these details.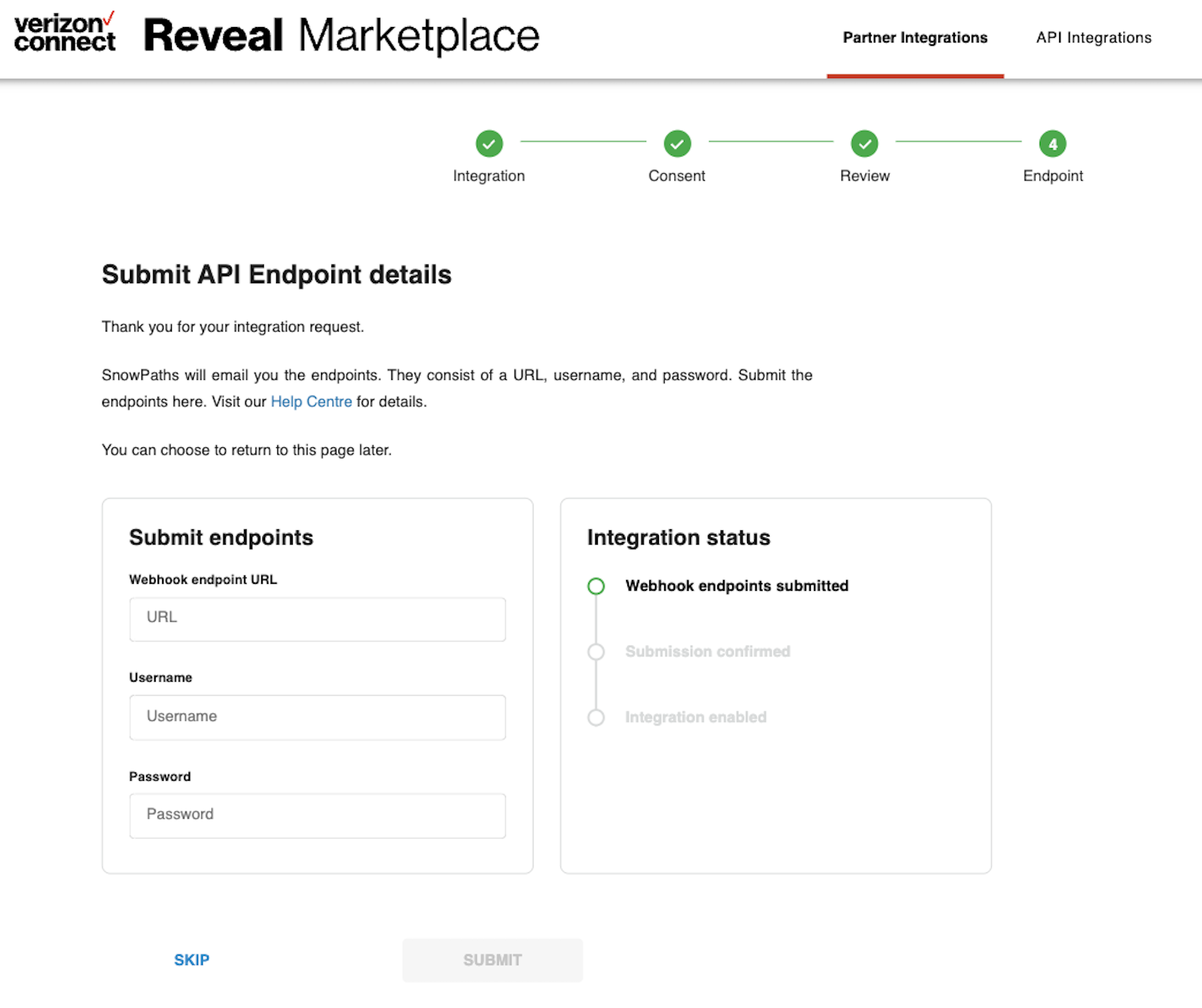 If you don't have your endpoint details when you submit your request, choose the SKIP option. Once you have the details, you can return to this screen by following one of these paths:
Marketplace > Partner integrations > Partner name > SUBMIT ENDPOINT
OR
Reveal > Admin > Manage integration > SUBMIT ENDPOINT
Understanding integration charges
If you are required to pay an integration charge, the amount is clearly displayed.
The process is the same as the one described above, but instead of integration credentials, you will be emailed an updated contract. This can take a few days.
You can track the progress of your request by going to Marketplace > Partner integrations > Partner name > REVIEW REQUEST.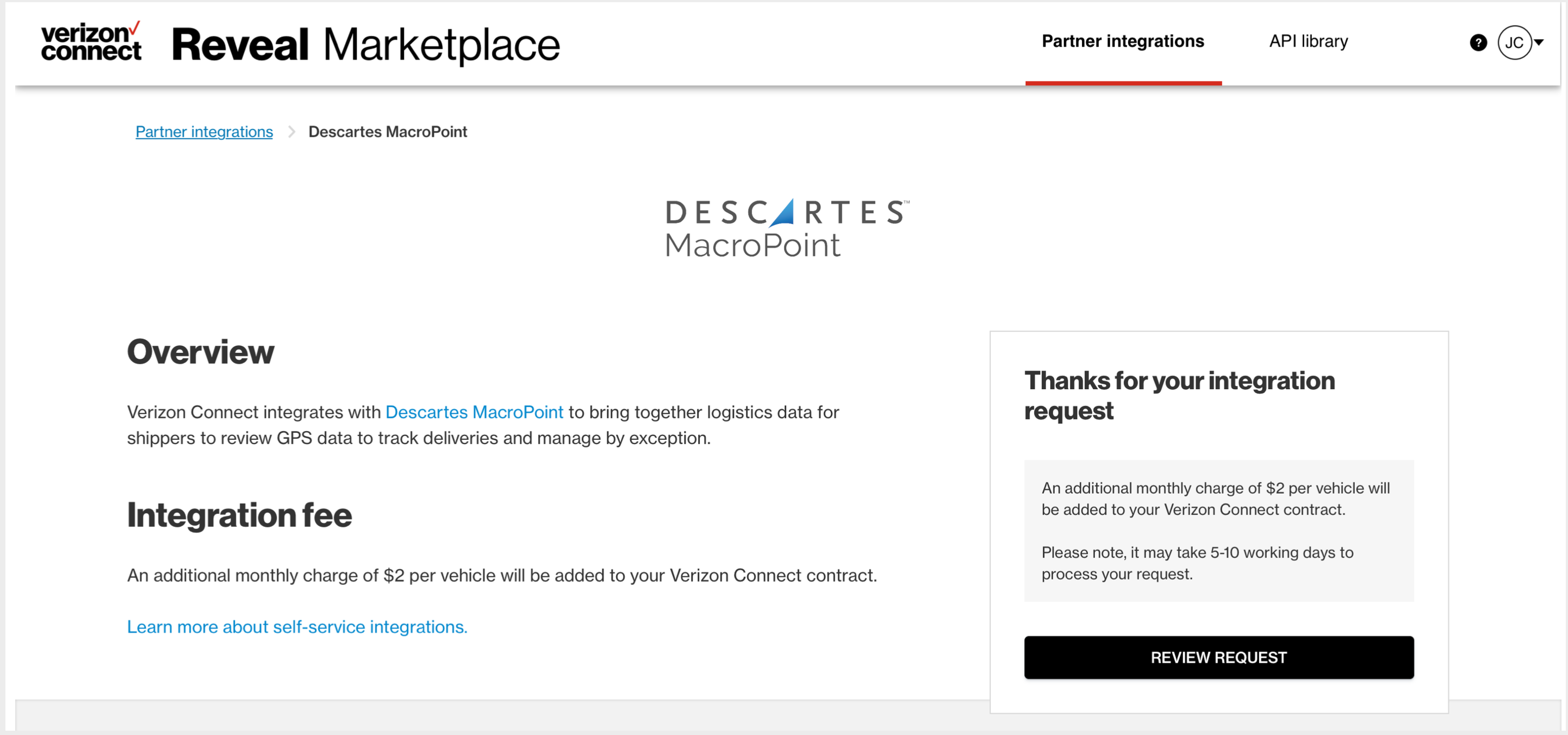 Once you have completed the contract signing process, you will receive a notification in Reveal.

Revoking access to data
To stop a partner accessing your data, you can revoke their access.
Go to Admin > Integrations > Manage Integration.
Or select the partner and click MANAGE INTEGRATION.

Click REVOKE ACCESS.


To confirm that you want to revoke access, select the checkbox.
Your request is then sent to Verizon Customer Support for processing.
Learn how to Integrate Roadside Assistance.