Reveal updates: October 2020
In the October 2020 edition of Reveal updates we talk smart scheduling and how it benefits dispatchers when assigning an urgent job. Read on to find out more.
Smart scheduling for jobs
Dispatchers can now get a scheduling recommendation based on the vehicle's location using Reveal Field. This is helpful when there's an urgent job and you need to quickly identify a technician that can get there right away.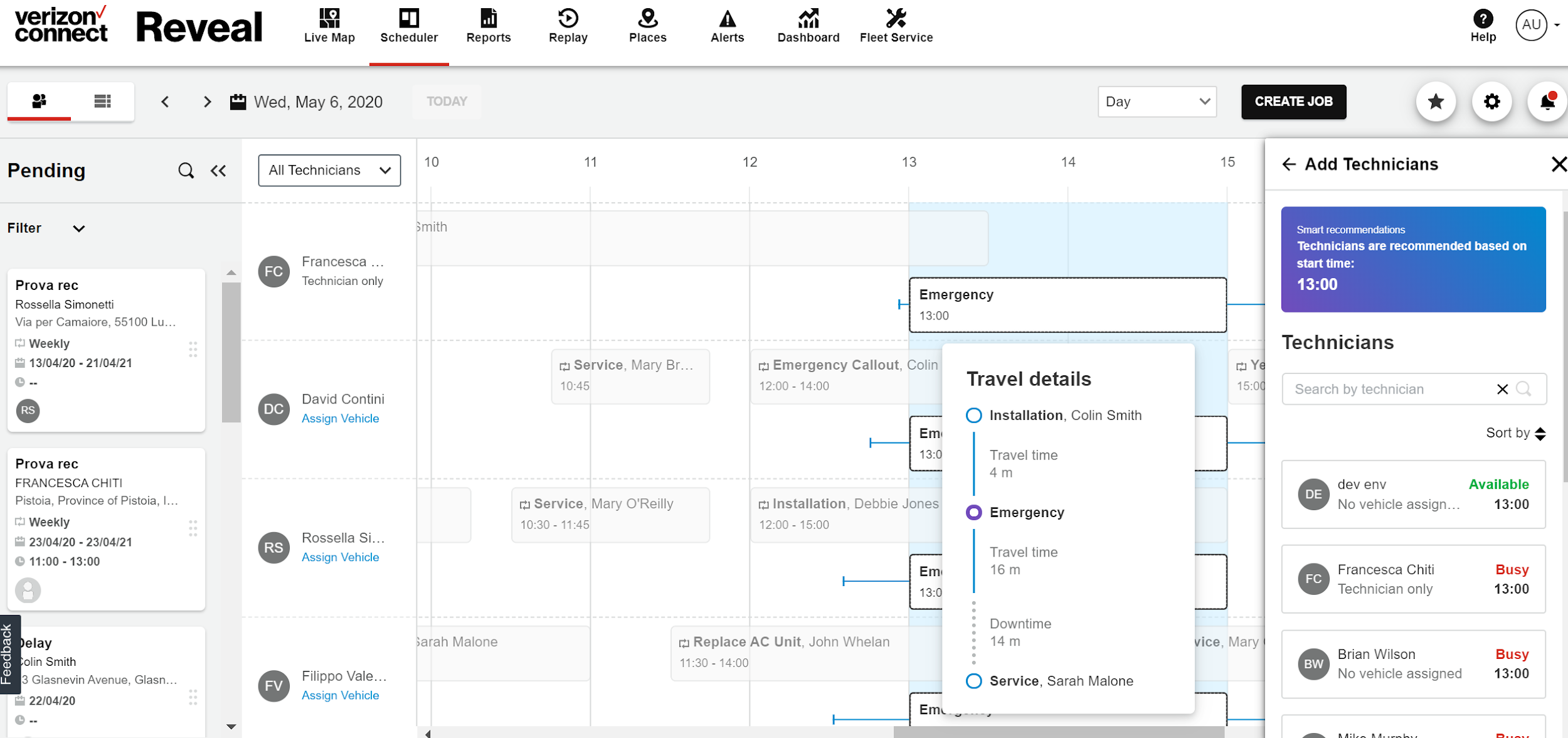 Subscribe to Updates
Use the form below to subscribe to updates on new features, enhancements, and bug fixes by Verizon Connect.