Reveal updates: June 2020
Welcome to the June 2020 edition of Reveal updates. This month we'll be talking about Live Map enhancements, as well as Fuel Card integration, additions to the Reveal Field Scheduler, Geofence alerts for non-powered assets, self install via the Manager app and much more.
Recently released
Multi-day Replay on the Live Map
We have added a new multi-day Replay panel on the Live Map in Reveal. This allows you to view up to seven days of vehicle activity to get the full picture of a driver's routes.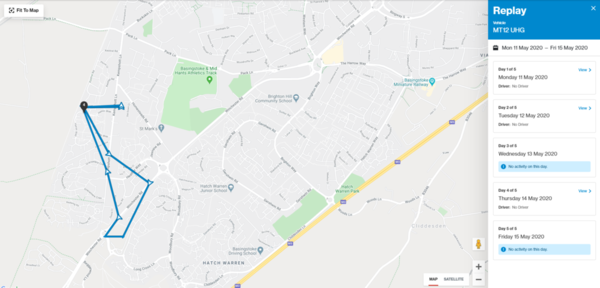 Create your own fuel integration
Connecting your fuel cards links your fuel transactions and GPS information to help you manage fuel consumption. Create your own fuel integration is now available in the Reveal Marketplace, under Fuel Card Management. This enables a software engineer or 3rd-party developer to build an integration between Reveal and any fuel card provider.

Working hours and custom recurring jobs
We have added two new features to Reveal Field:
Working hours: Set the default working hours to ensure that appointments are set up when the company is open for business.
Custom recurring jobs: Set a custom frequency like "Every two weeks" for recurring appointments to help reduce manual scheduling.
Vehicle location just get even better
We have added three new actions you can take from the Vehicle Balloon on the Live Map in Reveal. You can zoom to a vehicle, see the street view, or replay journey history to get even more information on vehicle location.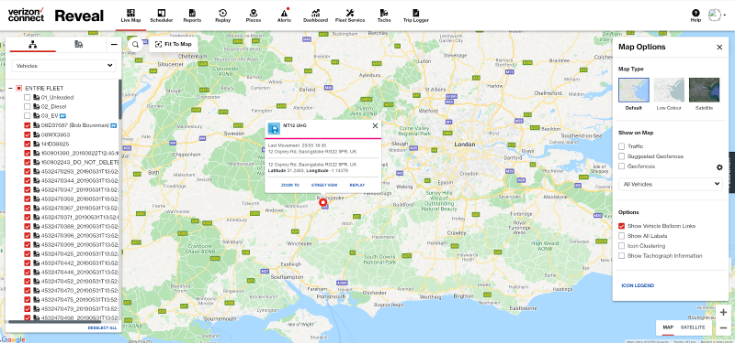 Making self-install even easier
You can now use the Reveal Manager app's vehicle setup self-install flow to install a new plug and play tracking unit. We also have improved:
Vehicle setup: A new tab will appear for all Manager app users.
New error message: Ineligible users without a plug and play unit will be notified to contact us to schedule a professional installation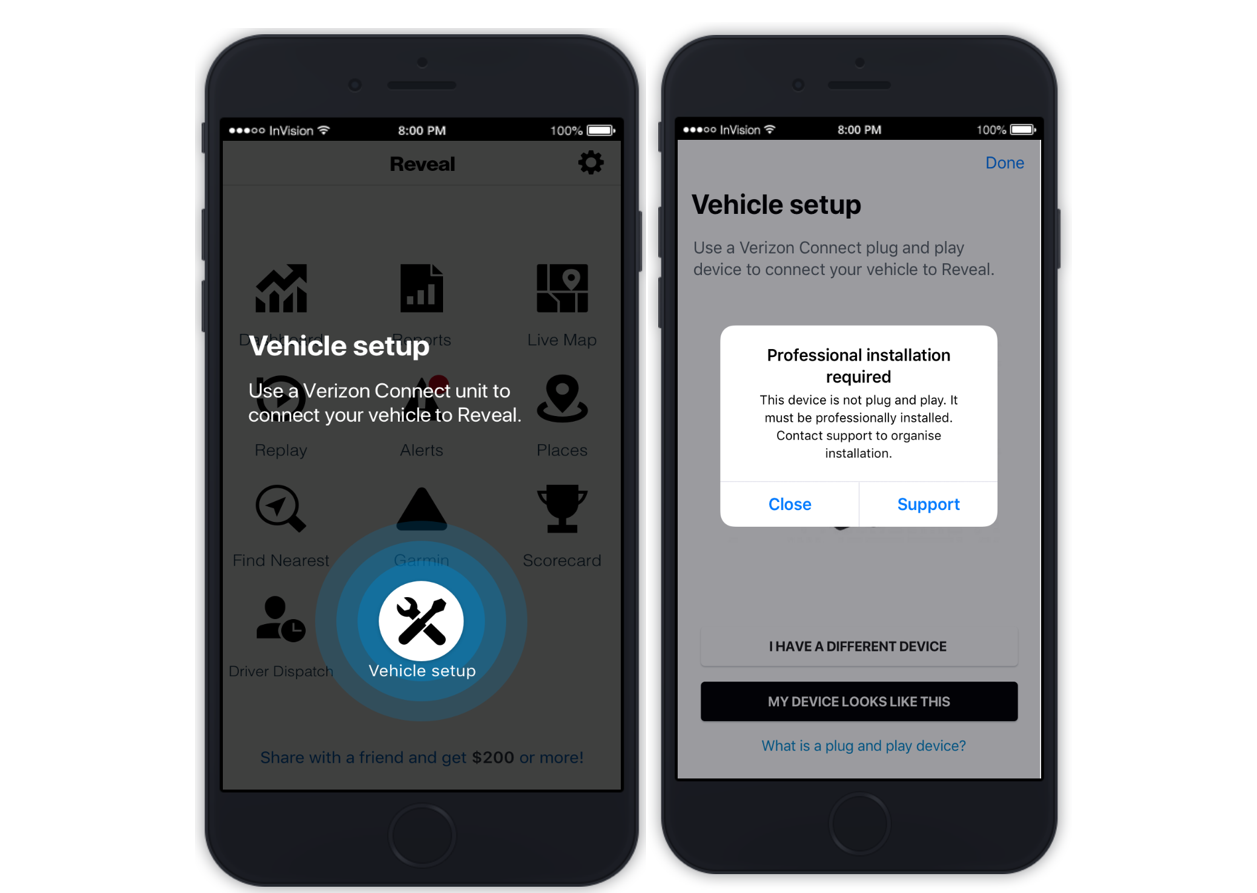 Geofence alerts for non-powered assets
Are you looking for help identifying unauthorised use of non-powered assets like trailers? You are now able to set up geofence alerts for one or more non-powered assets in Reveal. You can also select what event triggers this alert and when and how you are alerted.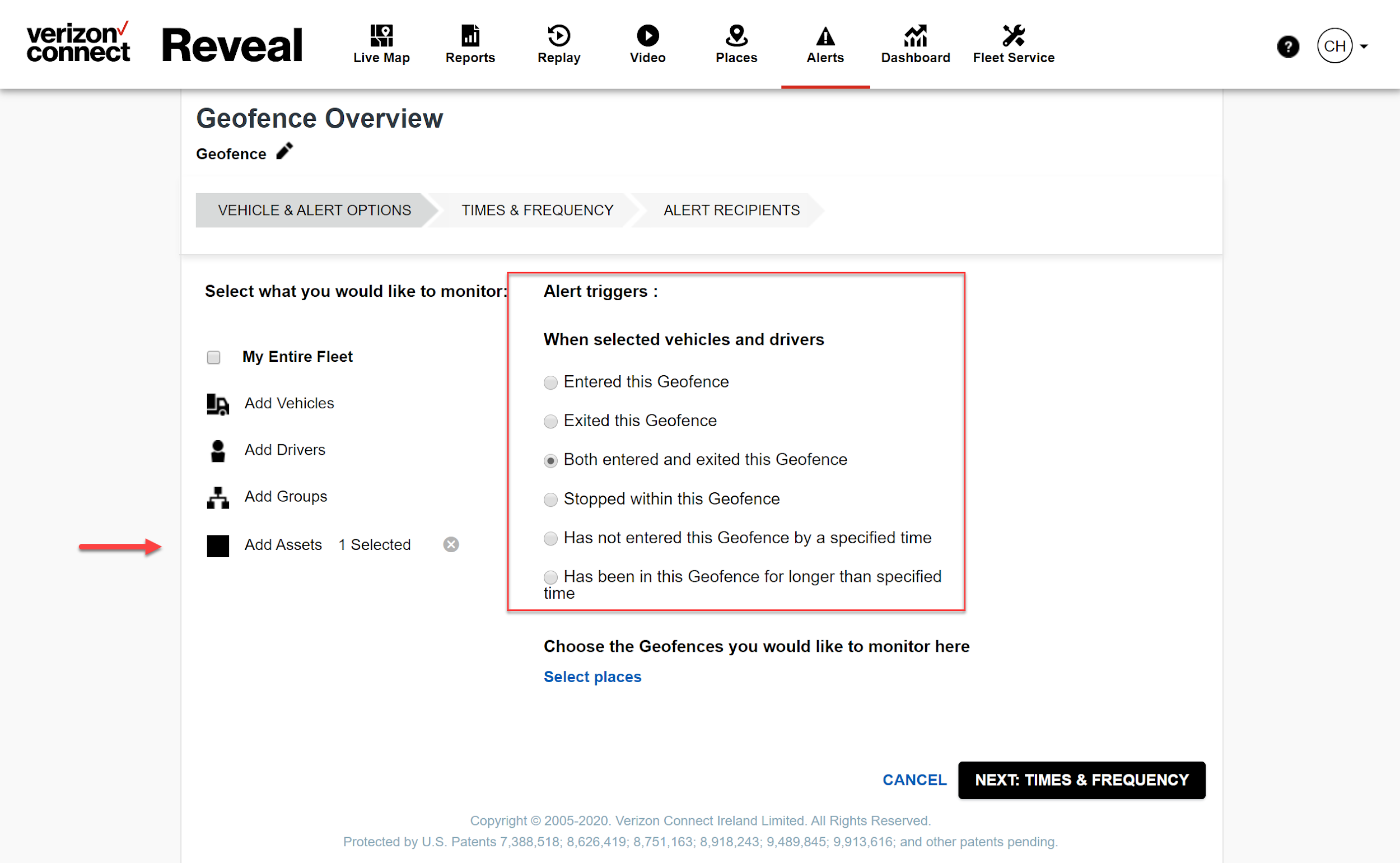 Subscribe to Updates
Use the form below to subscribe to updates on new features, enhancements, and bug fixes by Verizon Connect.