Reveal Updates: December 2020
Welcome to our last issue of Reveal updates for 2020, and what a year it's been. This month we talk about three new features for Reveal Field; dispatching multiple jobs at once, multi-day appointments and downloading details for multiple jobs. Read on to find out more.
Recently released
Reveal Field: Dispatch multiple jobs at once
In Reveal Field, dispatchers now have the option to dispatch multiple jobs at once instead of just one job at a time.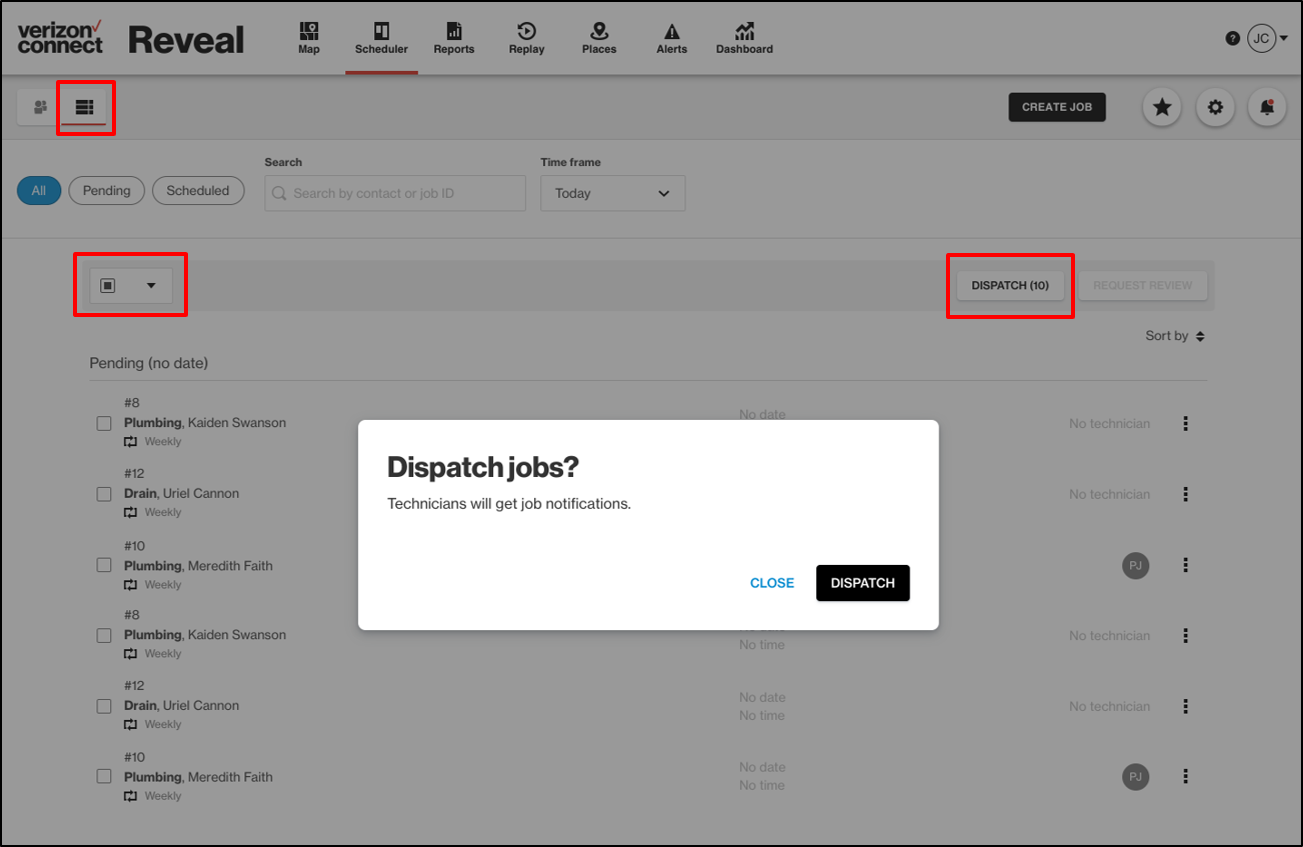 Reveal Field: Multi-day appointments
You can create an appointment that lasts up to 3 days (72 hours). If you have a job that takes longer, schedule recurring appointments, or add follow-up appointments to the same Job ID.

Reveal Field: Download details for multiple jobs
You can now download details for multiple jobs in the Scheduler tab.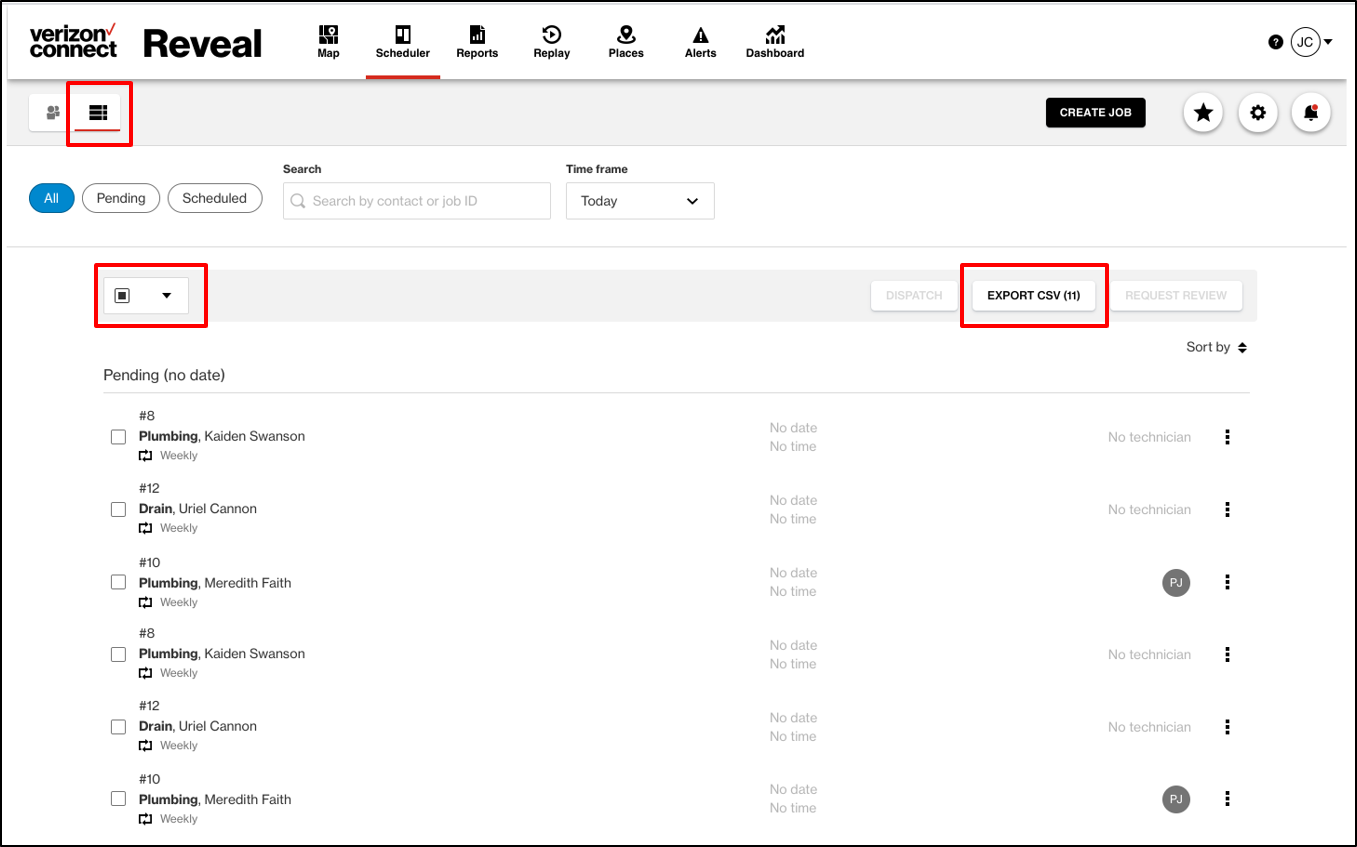 Subscribe to Updates
Use the form below to subscribe to updates on new features, enhancements, and bug fixes by Verizon Connect.