Reveal updates: August 2021
Welcome to the August edition of Reveal updates. This month we talk about our new job import feature in Reveal Field. Plus we give you a sneak peak into our upcoming Integrated Video and Live Map features. Read on to find out more.
Recently released


Reveal Field job import
Job Import provides a simple and easy-to-use flow for efficient bulk uploading of jobs into Reveal Field, ensuring the old jobs are reflected in the new system too. Users can now export jobs from a 3rd party system to a spreadsheet and then batch upload into Reveal Field. Imported jobs upload straight into the current schedule (or the pending list if technician, time or date are missing.) This update will save the dispatcher time so they don't have to individually create each job.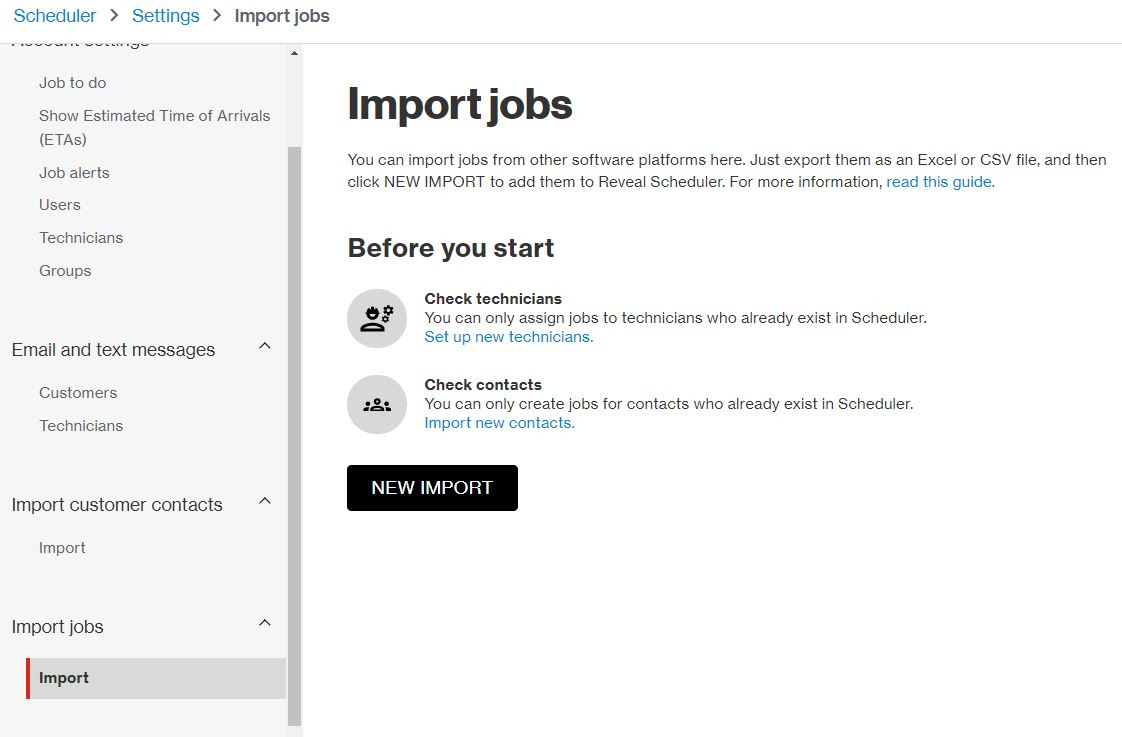 Coming soon


Integrated Video posted speed limit enhancement
When viewing a video replay, the posted speed limits will soon be shown within the video to highlight where a speeding violation has taken place. The speed limits change to red when the driver is traveling over the speed limit.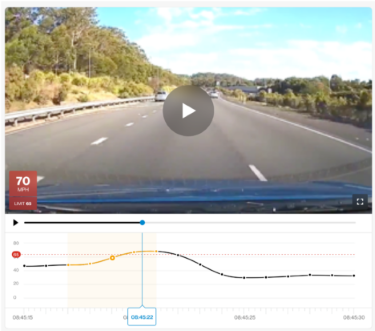 Live Map default clustering
We will be enabling the default clustering feature on the Live Map for users with 100+ vehicles and/or assets to help improve the overall performance of the Live Map and reduce visual clutter.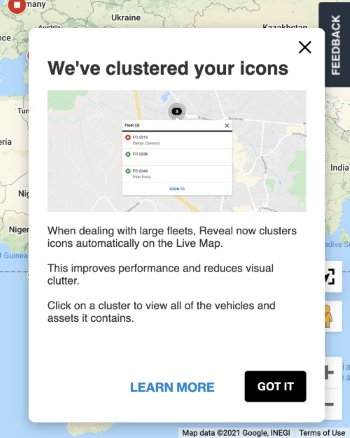 Subscribe to Updates
Use the form below to subscribe to updates on new features, enhancements, and bug fixes by Verizon Connect.