Reveal updates: July 2021
Welcome to the July edition of Reveal updates. This month we talk Fleet Service and Video Replay updates, plus Spotlight filter enhancements and new Integrated Video classifications. And that's not all! We also give you a look at what's coming soon to Reveal.
Recently released


Fleet Service updates
The "Create New Service Plan" page was recently updated to consolidate what was previously a five-step process into a single easy-to-use form that is mobile browser-friendly. The "Manage Service Plans" page has also been updated to make it easier for customers to manage, create and monitor service plans in one place.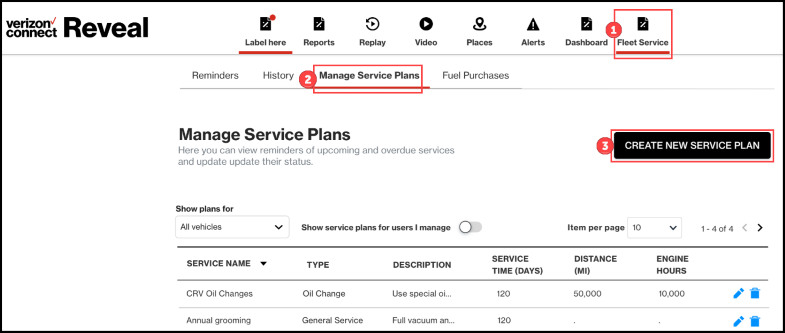 Video in Replay update
We have enhanced the Replay on Live Map feature to display dashcam video thumbnails in the replay pop-up balloon where a harsh driving event was captured.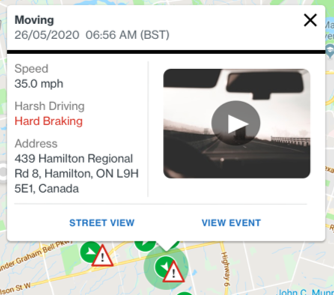 Spotlight filter selection enhancements
We have added the ability for Spotlight users to filter Groups, Powered Assets and Vehicles on the Map tab. Also, the ability to filter out Drivers and Non-Powered assets will be coming soon.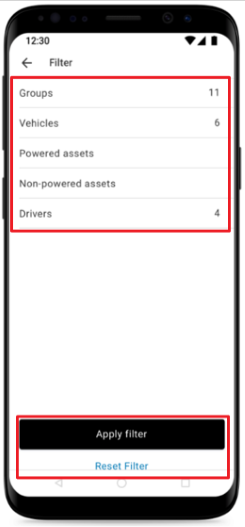 Integrated Video classifications
The Integrated Video classifications terminology was recently upgraded to create more consistent analysis labels. Previously, Harsh Driving Event videos were classified as Low Risk, Harsh-Driving, Dangerous or Collision. The new labels will now show as Minor, Moderate, Major or Critical.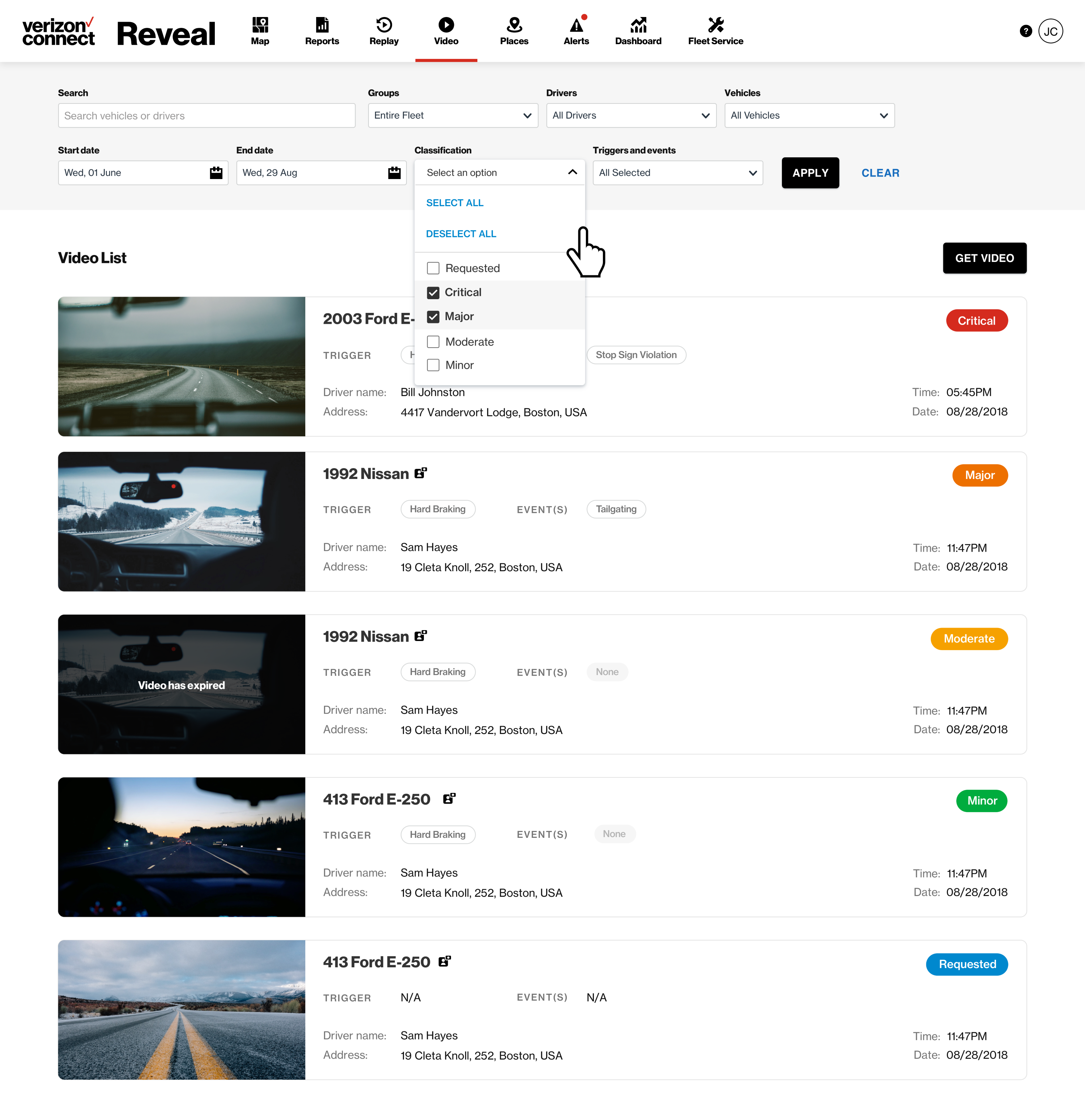 Coming soon


Video-on-Demand update
With Video-on-Demand you will soon be able to search cameras for videos that do not appear in the Event list. Once a vehicle is selected, there will be a camera status that indicates whether the camera is online or offline.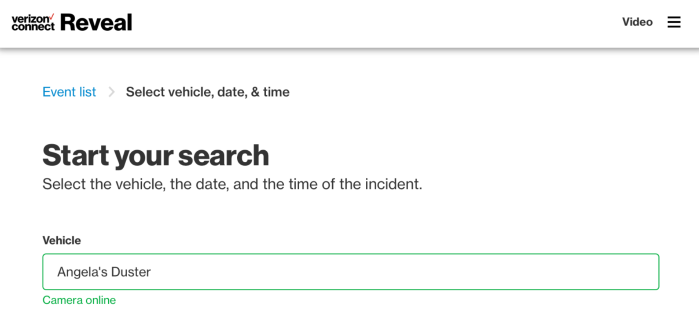 Navigation app quarterly map updates
We will be conducting our quarterly Navigation app map update this month which will include new roads and posted speed limits.
Reveal Field job import
A new job import feature for Reveal Field will allow users to export jobs from a 3rd party system to a spreadsheet and batch upload into Reveal Field. This update will save the dispatcher time so they don't have to individually create each job.
Subscribe to Updates
Use the form below to subscribe to updates on new features, enhancements, and bug fixes by Verizon Connect.