Reveal updates: May 2021
Welcome to the May edition of Reveal updates. This month we tell you about our latest Integrated Video enhancement as well as what's coming soon to Replay and Integrated Video . Read on to find out more.

Recently released


Stop sign and tailgating smart tags
Smart tags have been updated to now show whether a stop sign or tailgating violation occurred during that event when a video is triggered.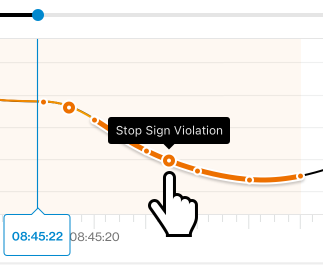 Coming soon
Integrated Video user feedback loop enhancement
The User Feedback pop-up will soon be simpler and easier to use, allowing you to provide us with valuable feedback on the accuracy of video classifications.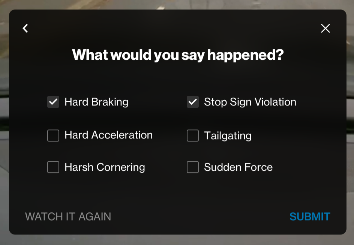 Replay on Live Map
We are enhancing the Replay on Live Map feature to display dashcam footage in the single trip timeline on the map where a harsh driving event was captured.