Video alerts overview
A video alert notifies you when unsafe driving behaviour, classified as Critical, Major, or Moderate, is available to watch. A video is classified depending on how urgently you should watch it. You will not get a video alert for videos classified as Minor.
A video alert is not the same as a harsh driving alert which notifies you of harsh driving incidents such as hard acceleration, harsh cornering, and hard braking during a selected time frame. By default, you only receive these alerts when three events have occurred. Update your video alert policy to suit your preferences.
Video alerts are independent of harsh driving alerts. Depending on how your alert policies are set up, it's possible to get a harsh driving alert and a video alert for the same event.
Manage your video alerts
A video alert policy is automatically created for the admin user in your organisation who has been using Reveal the longest.
If you are receiving too many notifications or you want other people to receive them, you can update the video alert policy. To avoid receiving a video alert and harsh driving alert for the same event, remove video-enabled vehicles from your harsh driving alert policies.
Video alert notifications
If you have chosen the alerts Display option, you will see an alert about a video recording pop up on your screen when you are logged into Reveal.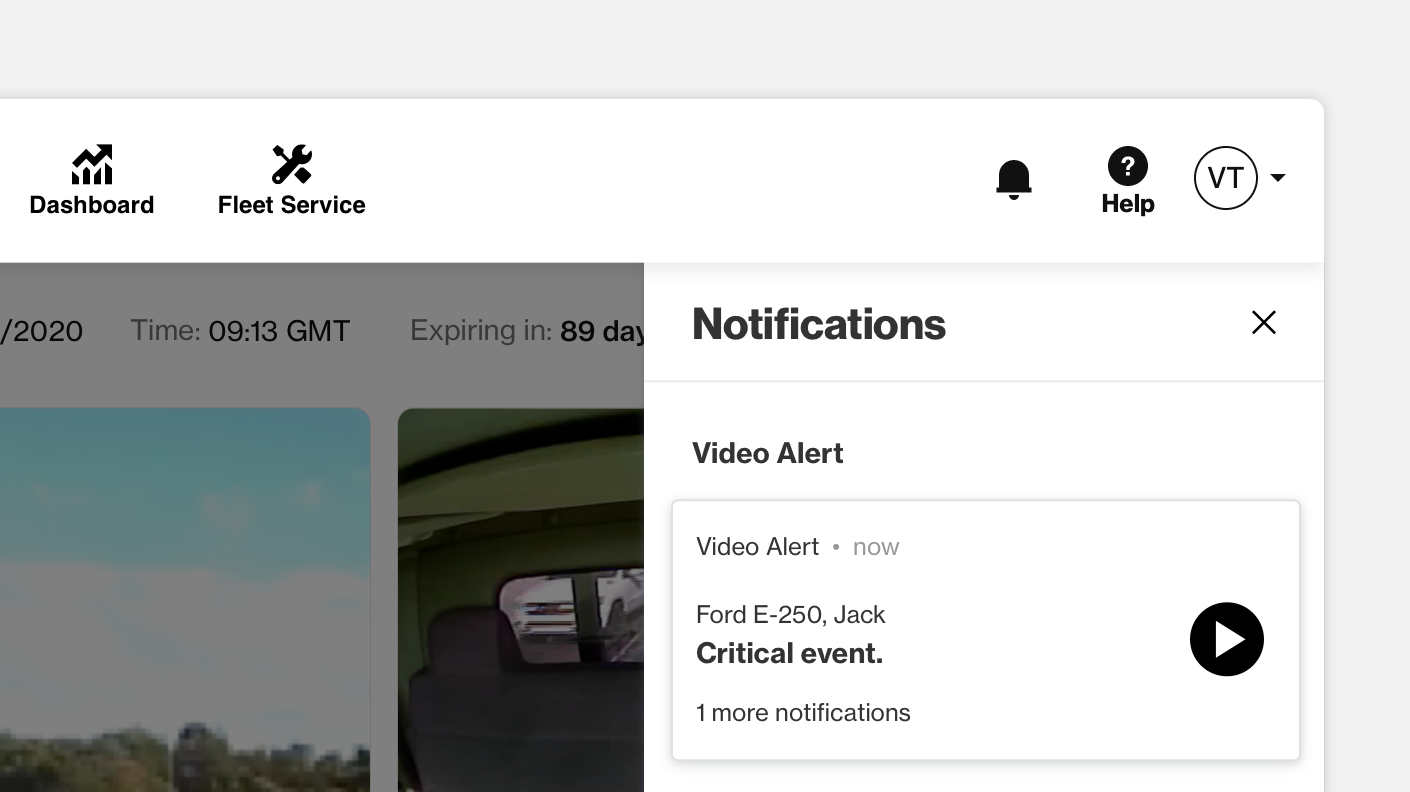 If you have chosen to receive notifications by email, follow the instructions in the email to watch the video in Reveal.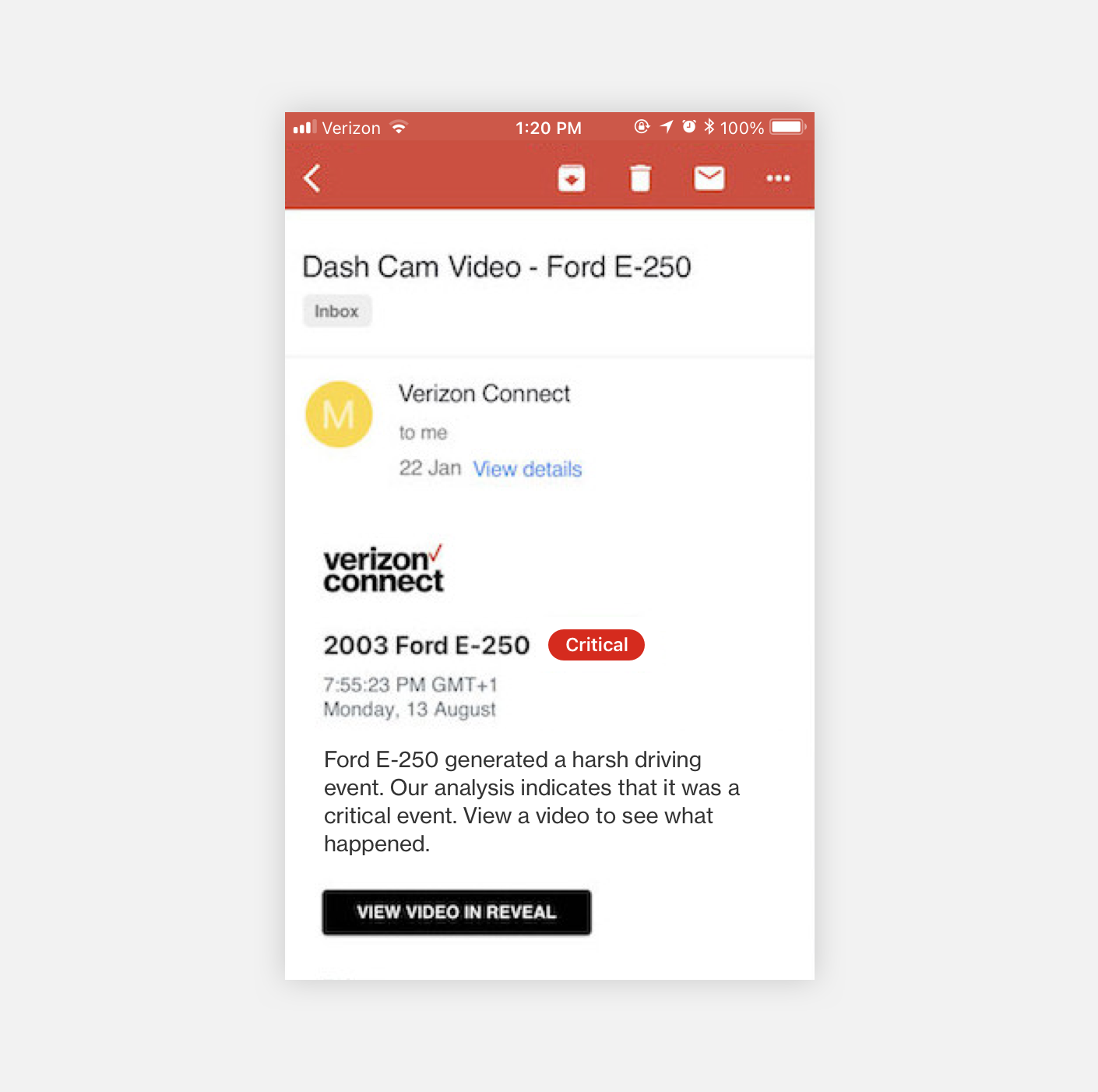 On mobile, alerts appear as push notifications on your device. Tap the push notification to watch the video in the app.