Review a vehicle or asset's activity in Spotlight
From the Map screen in Spotlight, you can open Replay and see a timeline of the vehicle or asset's activities for a selected day.
In this article:
At-a-glance journey view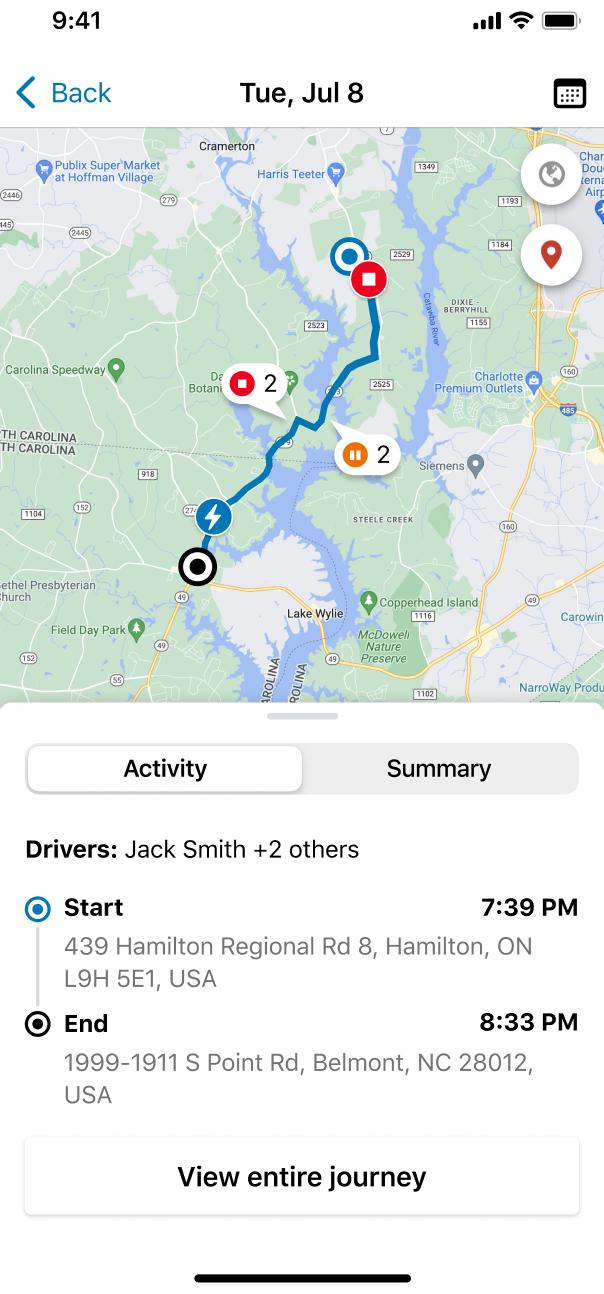 For an at-a-glance view of the journey timeline, do the following:
Tap a vehicle or asset on the Map.
Tap Replay.

Tap the calendar icon in the top right corner to pick a date. You can view activity from up to a year, depending on your data plan.

Tap Done.
The Activity tab shows a journey's:

Start and end addresses

Start and end times

Swipe up to expand the screen.

Tap the Summary tab to see journey metrics, including:

Distance
Driving (time)
Stops
Stop time
Idling time
Charging time (electric vehicles only)

To hide the details and expand the map, tap anywhere on the map.
Detailed journey view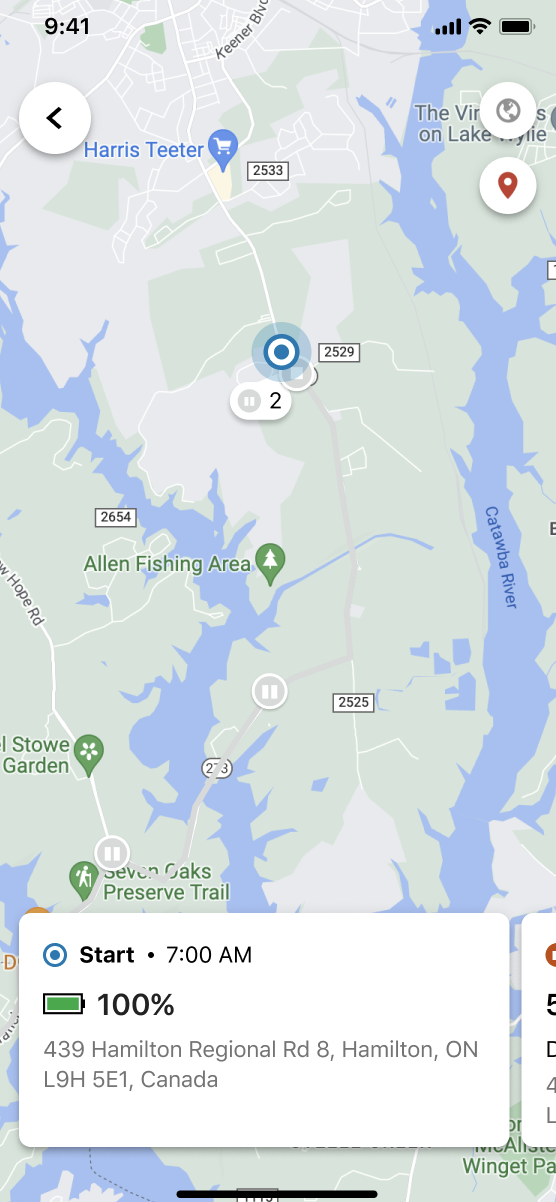 For a more detailed view of the journey:
In the Activity tab, tap View entire journey to see information about each part of the journey at the bottom of the screen.

Swipe sideways at the bottom of the screen, or tap the plots on the map to see:




Journey start and end times.

Stopped details, including when and where the vehicle stopped.

Idling time, including where the vehicle was idle and for how long.
Moving details, including the start time, end time, moving time, moving distance and driver name.
Latest location of vehicle.
Battery status (electric vehicles only).
Read Electric vehicles overview.