Review a vehicle or asset's activity
From the Map screen, you can open Replay and see a timeline of the vehicle or asset's activities for a selected day.
In this article:
At-a-glance journey view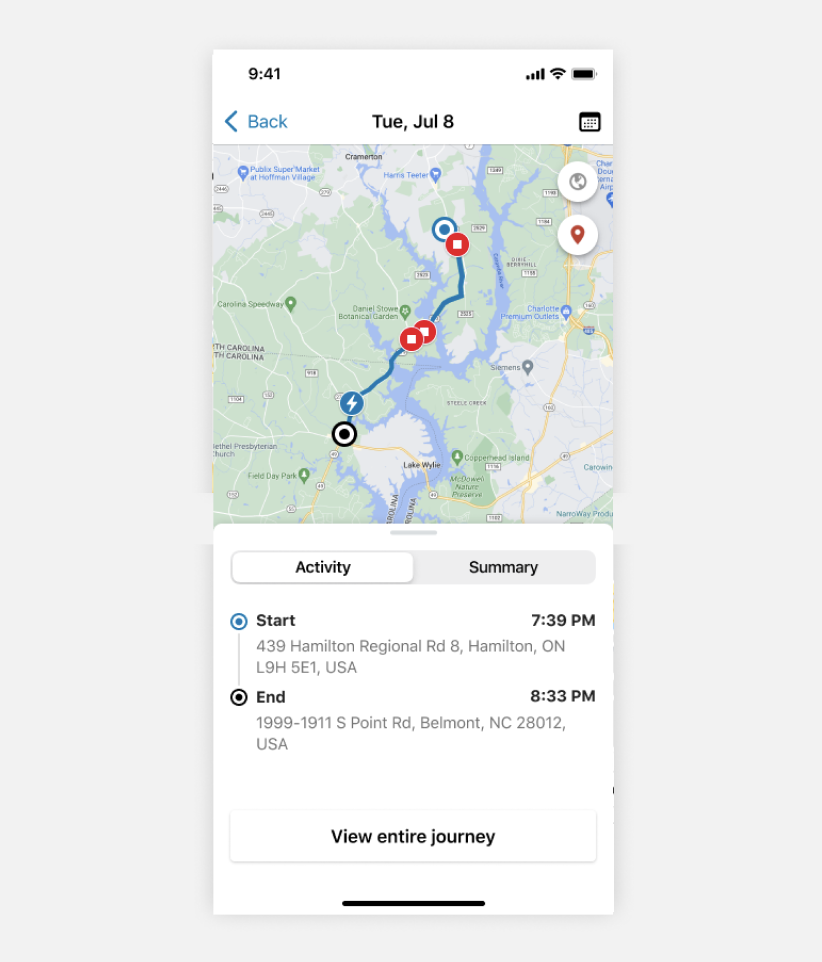 For an at-a-glance view of the journey timeline, do the following:
Tap a vehicle or asset on the Map.
Tap Replay.

Tap the calendar icon in the top right corner to pick a date. You can view activity from up to a year, depending on your data plan.

Tap Done.
The Activity tab shows a journey's:

Swipe up to expand the screen.

Tap the Summary tab to see:

To hide the details and expand the map, tap anywhere on the map.
Detailed journey view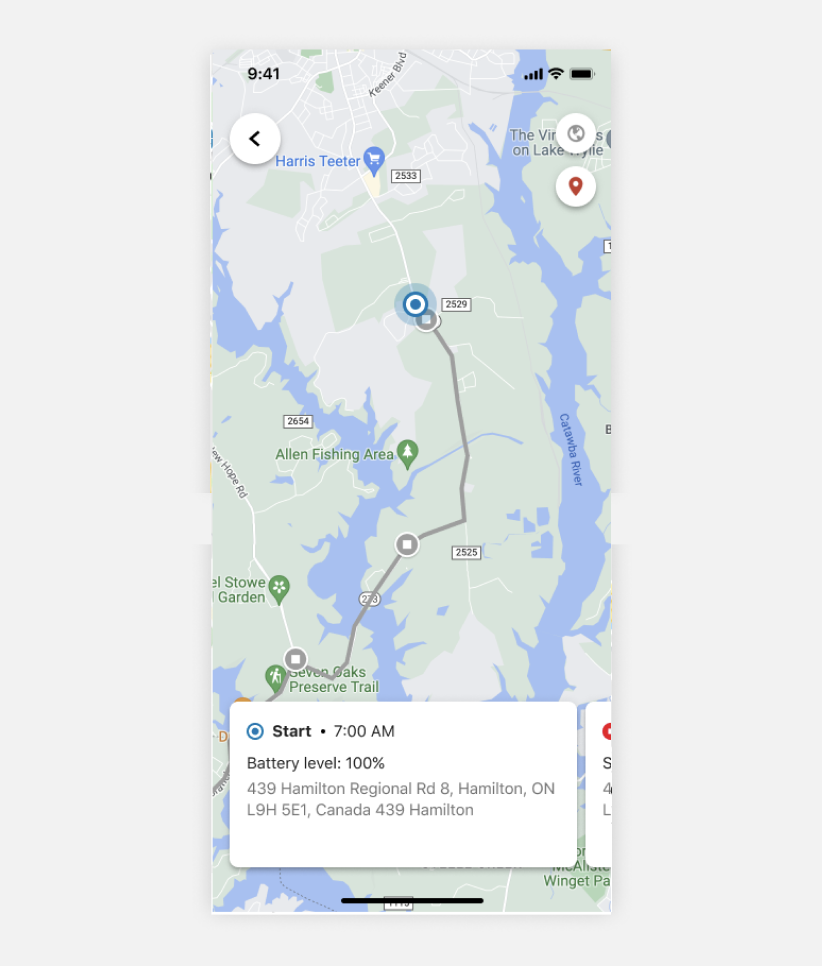 For a more detailed view of the journey, do the following:
In the Activity tab, tap View entire journey to see detailed information about each part of the journey at the bottom of the screen.


To see each journey segment, you can:

Swipe sideways on the segment

Tap the plots on the map