Reveal updates: May 2023
Welcome to the May 2023 edition of Reveal updates. This month we talk about camera health updates and give you a sneak peak into the upcoming ELD app update. Read on to find out more.
Recently released


Camera Health in Reveal
With Camera Health, you can detect dashcam issues quickly to diagnose and self-remedy common dashcam issues to reduce downtime. Now, whether you're in the Video List or pulling footage from the SD card, you can see notifications about your camera health status.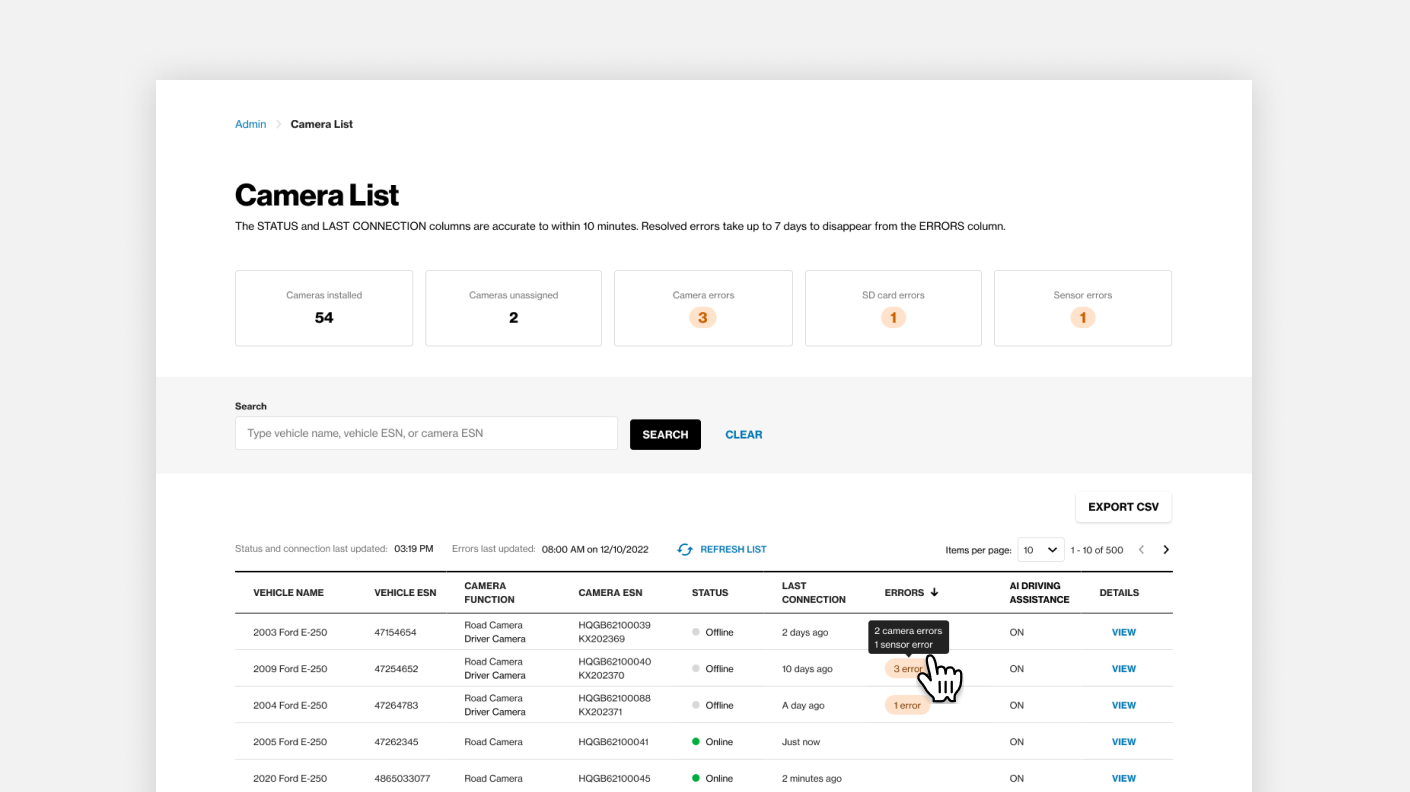 Coming soon


Logbook app update
We've updated the ELD Android app to make it easier for drivers to find and select the correct sub status for when you're going off or on duty. This also better aligns with the versions for Apple devices which is helpful if your fleet has a mix of these.