What does the request information option do?
The request information option on the marketplace allows you to get in touch with a fuel card partner you might be interested in integrating with.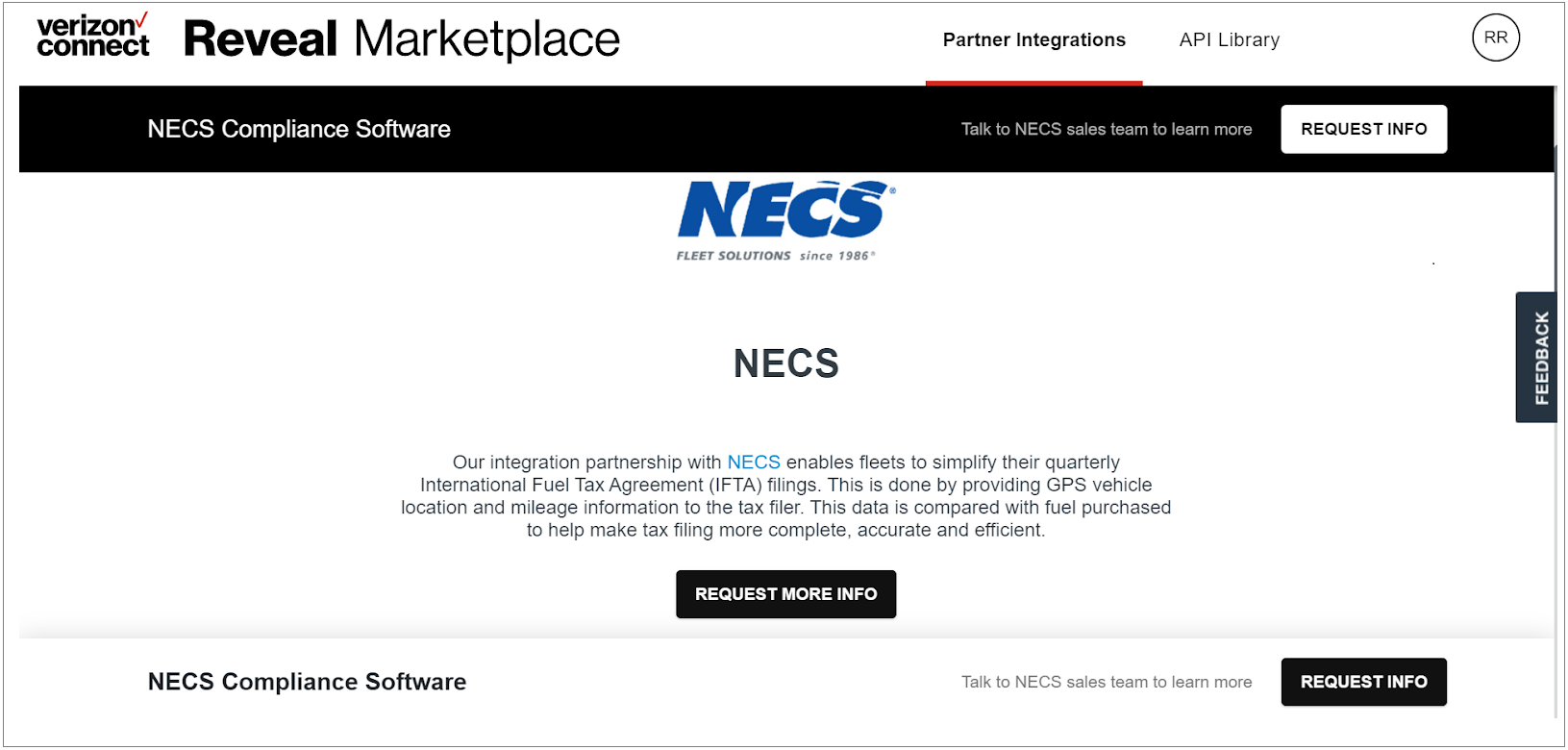 After selecting on any partner on the marketplace, you should see a REQUEST MORE INFO button. Clicking the button, you will open a form with some pre-populated details, they are:
Name
Company
Email
Phone
Country
City
Number of Vehicles
Address
Message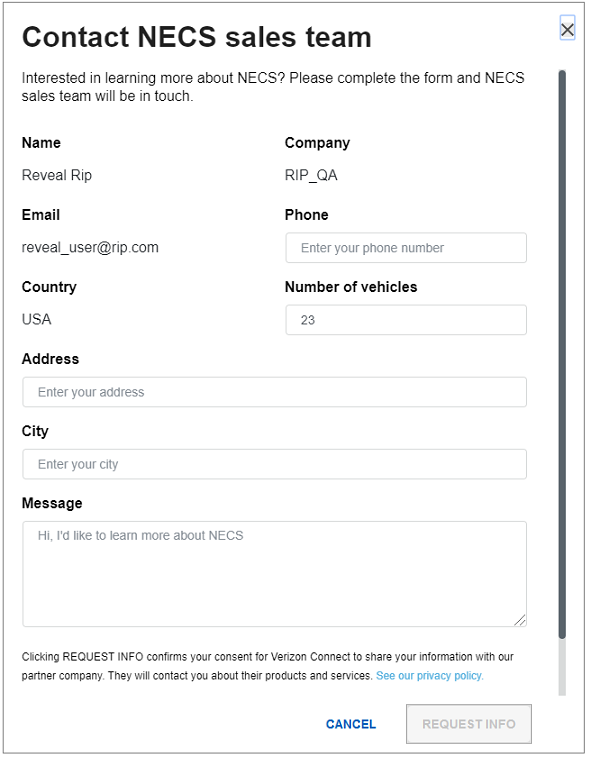 You will see all the details pre-populated, however you will only be able to change the phone number, email, city address and the number of vehicles.
Clicking on REQUEST INFO will share all the details in the form with the partner. The partner will then contact with you via the contact details you provided.