Reveal updates: March 2022
Welcome to the March 2022 edition of Reveal updates. We've got lots for you this month, which includes our new Reveal Customer Portal, a "Reveal Field in Action" webinar, plenty of ELD LogBook news and information about our QuickBooks online integration launch coming soon. Read on to find out more.

Recently released


Reveal Customer Portal
We're excited to announce the launch of the Verizon Connect Customer Portal, a self-serve portal for Reveal customers. Admins can now log in online to pay your Reveal bill without having to contact us. Once you are logged in you can access the Verizon Connect Customer Portal, found in the My Account page. There you will be able to: view and pay your current bill, manage payment methods, view previous bills, and set up recurring payments with autopay. For more info, sign up for our live training sessions by clicking below. (Note - this portal is accessible to non government account admins only.)
Also, in the coming weeks, we will expand the Portal to include case management and user permissions, so that you can report and stay up-to-date on technical matters, as well as give access to others within your account to use the portal.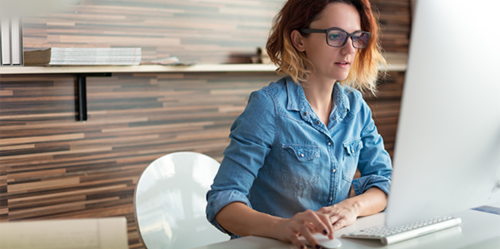 "Reveal Field in Action" webinar
Improving customer service and speeding time to resolution: When it comes to field service businesses, that's the name of the game. Join us to learn how one manager is playing to win with Reveal Field from Verizon Connect. Click below to sign up for the upcoming real-life customer discussion. If you can't attend live, it will be recorded for future viewing.
ELD LogBook user documentation update
We have recently updated the below items. Click the link to access the latest versions located in our help center.
Driver Quick Reference Guide

Diagnostics Quick Reference Guide

DOT Roadside Inspector Guide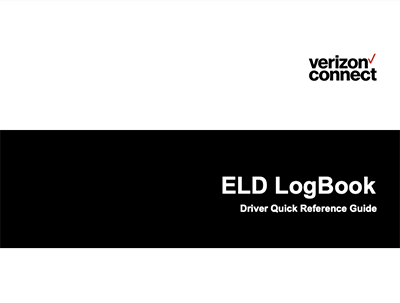 Coming soon


ELD LogBook app update
The latest version of ELD LogBook app will be available this month. We recommend all users update to this version to take advantage of upcoming improvements to connectivity and performance. Also, help for driver log-in problems will be improved.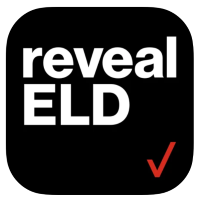 ELD LogBook common driver issues answered
The ELD LogBook app is getting a new link to the most common driver questions. It will be located in the More menu and will contain answers to help get drivers back on the road as quickly as possible.
Reveal Field QuickBooks Online integration
We will soon be launching a new QuickBooks Online integration with Reveal Field. It will be a one-way sync of job and contact data to QuickBooks Online for an enhanced billing flow. It will help avoid mistakes, save time with less double-entries, and allow your systems to be aligned. The integration set up will be simple and quick and can be done in just a few clicks. Stay tuned for more information to come.