Create an invoice
Once you have integrated Reveal Field's Scheduler with QuickBooks Online, you can create invoices in Scheduler.
In Scheduler, click the job that you want to send the invoice for. This opens the job panel.
To open the Invoice Builder, click CREATE INVOICE.



If you want to edit the contact details, click the editing tool and select from your list of contacts.
To view the records for this job, including photos uploaded by the technician, under Job details, click Show job records.
Under Product/Services, in the Description box, write the description for the job you are invoicing for. To add more jobs or products to the invoice, click ADD LINE ITEM, or to create a message that will be seen by the customer, click ADD MESSAGE.
When you are finished creating your invoice, you can either:

- Save it as a draft by clicking SAVE AS DRAFT. You can view the draft invoice from the job panel. To edit it, at Invoice, click OPEN.
- Submit the invoice to QuickBooks Online, by clicking SUBMIT. The invoice builder closes, and the job panel remains open. The submission may take a short time. While you are waiting, you can work in other areas of the product. You will see this notification in Reveal Field Scheduler when the invoice has been submitted to QuickBooks Online.

To view your submitted invoice in QuickBooks Online, in the job panel, at Invoice, click OPEN. You can finalize and send the invoice from here.


When you create an invoice for a contact in Reveal Field Scheduler, those details will also be in QuickBooks Online, so you don't need to manually enter them twice.
View invoice status 
To view the invoice status of all your jobs, select the Jobs tab.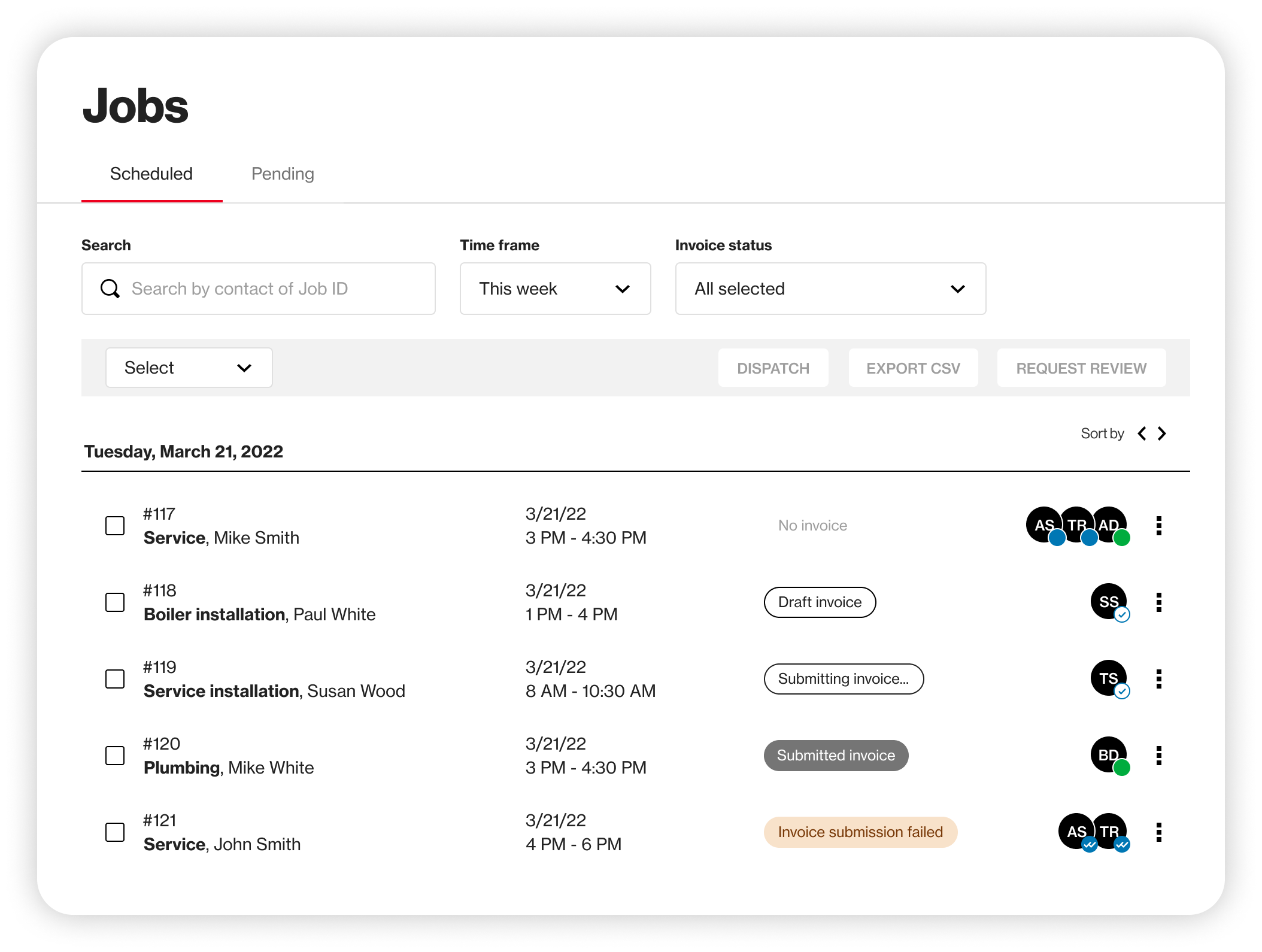 Read our guide on Troubleshooting QuickBooks Online Integration.