Reveal updates: November 2022
Welcome to the November 2022 edition of Reveal News. We've got lots for you this month, including how to delete a contact in Reveal Field, the new animated video preview on mobile. Plus a Fleetio discount for Reveal customers, our latest on-demand webinar and information about the 3G sunset coming in 2024. Read on to find out more.
Recently released


3G networks sunset coming in 2024
Mobile network providers will sunset their 3G networks in 2024. What does this mean for your fleet? All 3G network providers in the country have announced plans to retire their 3G services by June 2024, to focus instead on newer 4G and 5G network technologies. Verizon Connect is currently reviewing all customer trackers that may be impacted by this national network upgrade, as some use 3G networks and therefore may be impacted.
There is no action needed from you at this time and we'll be here to help you every step of the way. We will reach out to you directly in 2023 when your hardware upgrade is ready to begin.
Reveal Field - delete a contact
Reveal Field admins can now delete a contact within Reveal Field. Your jobs that had a contact assigned still remain in the schedule and the customer's name is replaced by a line of stars. If a contact has been deleted, this will be reflected in:
Scheduled jobs
Pending jobs
Reports
Alerts
Rating & Reviews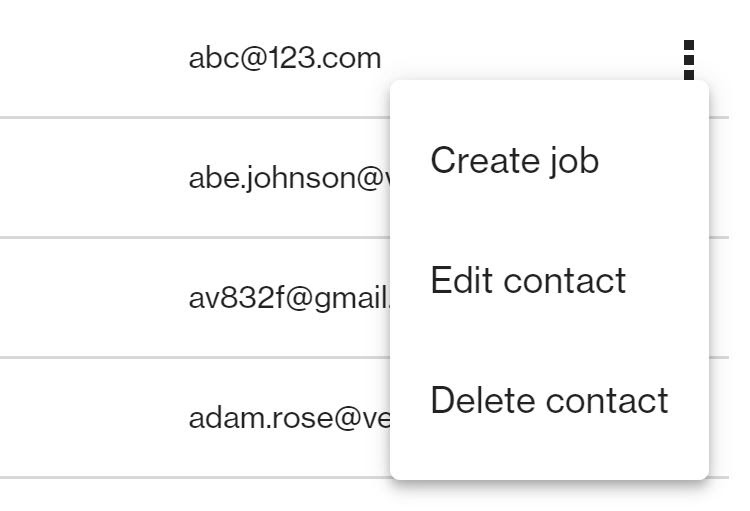 Animated video preview on mobile
With our new animated video previews on mobile devices, you can gain a better understanding of what triggered an event and determine if you need to take action. When you're in the Integrated Video app (both iOS and Android), long press on the video thumbnail, or stop on the video event, and a short video animation for the event will show.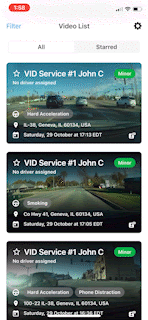 Fleetio discount
One of our current Reveal integrations, Fleetio, now offers a 5% discount to Reveal customers on its Fleetio Pro or Advanced Plan annual subscriptions. No long term contract is required.
Fleetio enables vehicle tracking data to automatically notify you when your vehicles need maintenance, keeping customers ahead of problems and reducing the need for costly repairs.

Developer Portal API library
The list of our full API library is now publicly available from the Developer Portal homepage. You no longer need to log into Reveal or the Developer Portal to see what APIs are available. Instead, by simply clicking "BROWSE APIS" from the Developer Portal main page, you are able to review the full API list and find detailed documentation explaining how they can be used.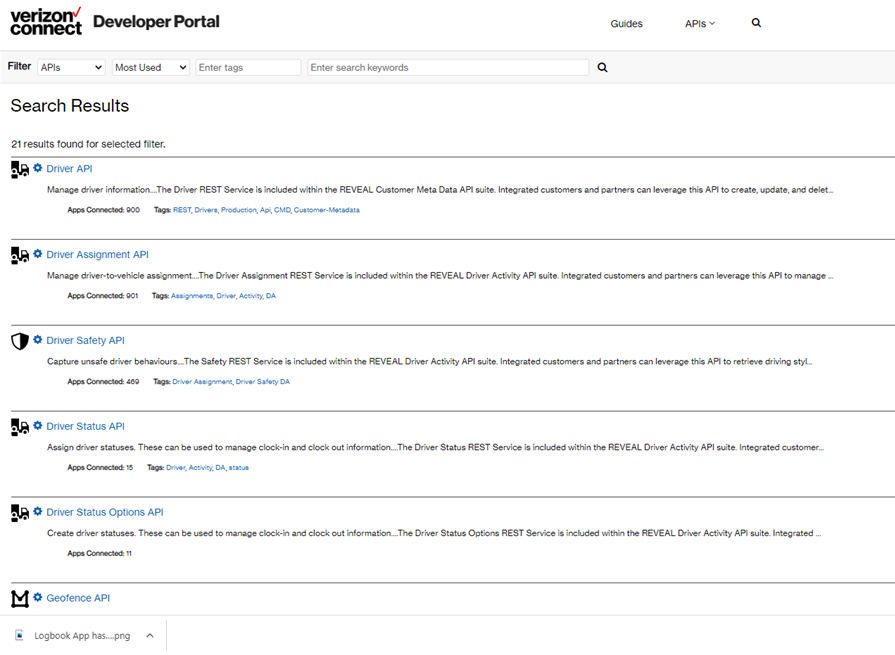 Our new on demand webinar: "5 Reports Every Fleet Should Run"
Our recent Reveal customer webinar, "5 Reports Every Fleet Should Run" with Lucy Rakauskas and Aimee Gason from Blue Septic Tank Inc., is now available on demand. Click below to watch the recording.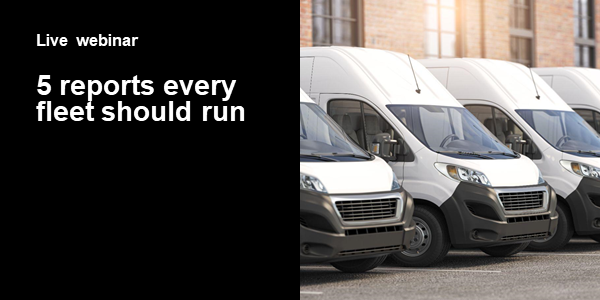 Subscribe to Updates
Use the form below to subscribe to updates on new features, enhancements, and bug fixes by Verizon Connect.