Dashboard
The dashboard allows focus on fleet performance and provides comparisons against company standards and peers. It displays key metrics relating to company vehicles, drivers, or groups. Plus, you can choose to display the overall dashboard results for your entire fleet or an individual group.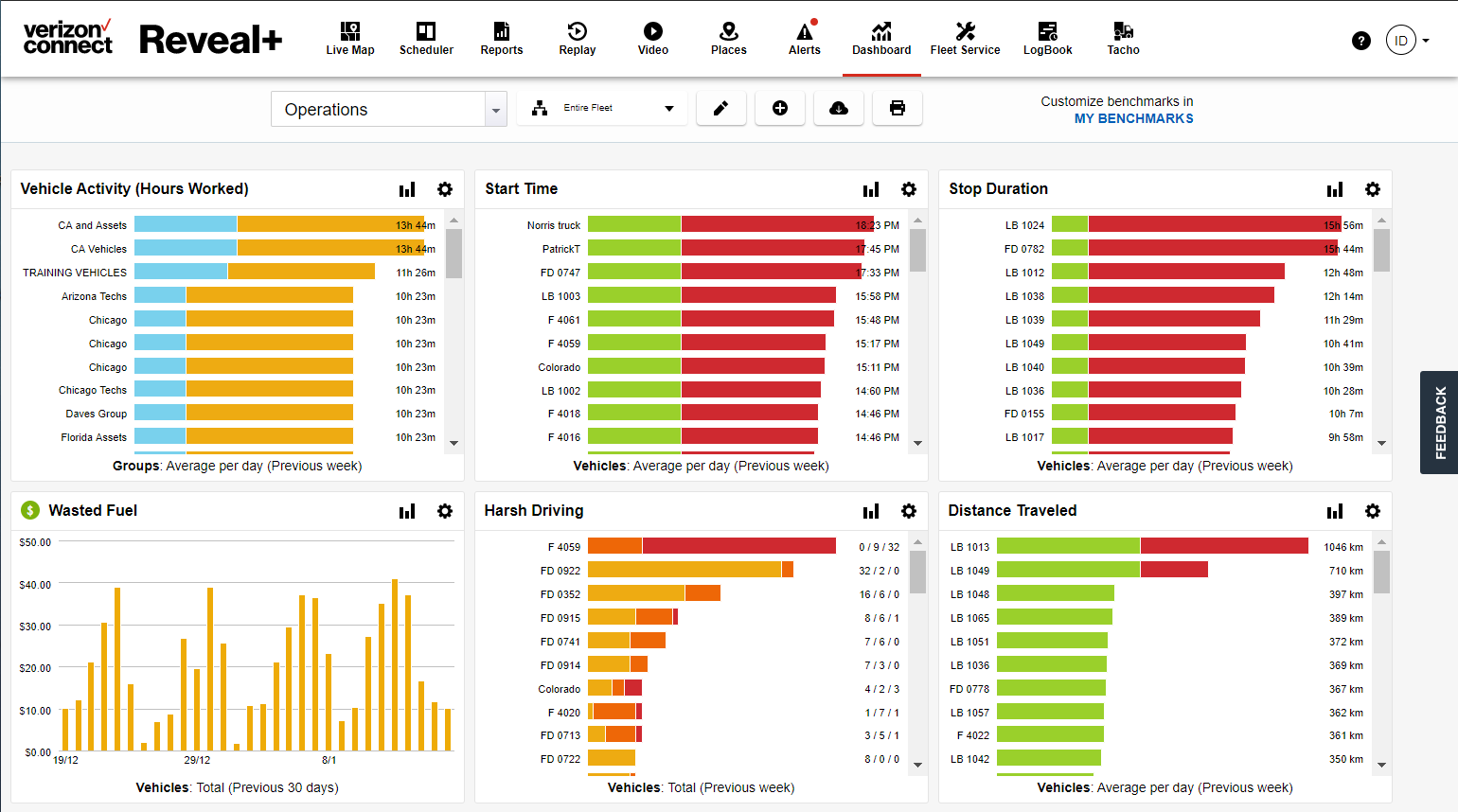 For more information on the available metrics, click here. Alternatively read on to find out more about the basic dashboard functions, which includes how to create custom dashboards.
To help explain things better we have split the dashboard into the following sections:
---
Basic dashboard criteria and tools
There are a number of basic criteria options and tools available for dashboards:
The first is a drop-down which houses the predefined dashboards (see next section) and a "Create a new dashboard" link. Those options are all you will see when you log in and view the dashboard for the first time. Once you start to create and save dashboards, they will appear in the list. More about creating dashboards can be found in section 5 (below). To select one of the predefined or saved dashboards, click the drop-down and choose accordingly. The page will refresh to display the dashboard results.
The next option lets you choose whether you want to run the dashboard for your entire fleet or an individual group. Click the arrow and make your choice from the list that appears. Your entire fleet is selected by default.
The next few items pertain to the dashboard that is currently in view. You can edit it, add a tile, export it to Excel as a CSV file or print it.
---
Predefined dashboards
There are six predefined dashboards:
Management Overview (default view)
Safety
Fuel
Payroll
Fleet Management
Operations
These are put in place to help you get to know how dashboards work. Each one is editable, so you can refine it to best suit your requirements. If you wish to create an entirely new dashboard, please refer to section 5 (below).
Tip- Verizon Connect will remember your last set of criteria. So, if you navigate to another section or even log out, the last dashboard you viewed will automatically appear when you revisit the page.
---
Customising Benchmarks
If you wish to customise your company benchmarks, click the "My Benchmarks" link that appears on the top-right of the dashboard. This will take you to the My Benchmarks page. Here you can define a set of parameters to fit your company policies and business practice. These will be reflected in each of the dashboard metric tiles. For more information on benchmarks, please click here.
---
Chart Types (Tiles)
There are multiple chart type (or tile) views:
Ranking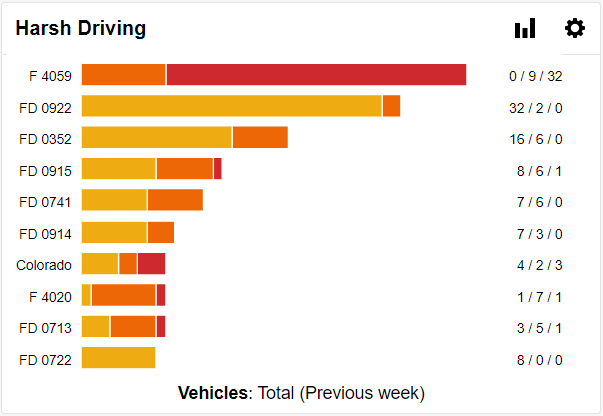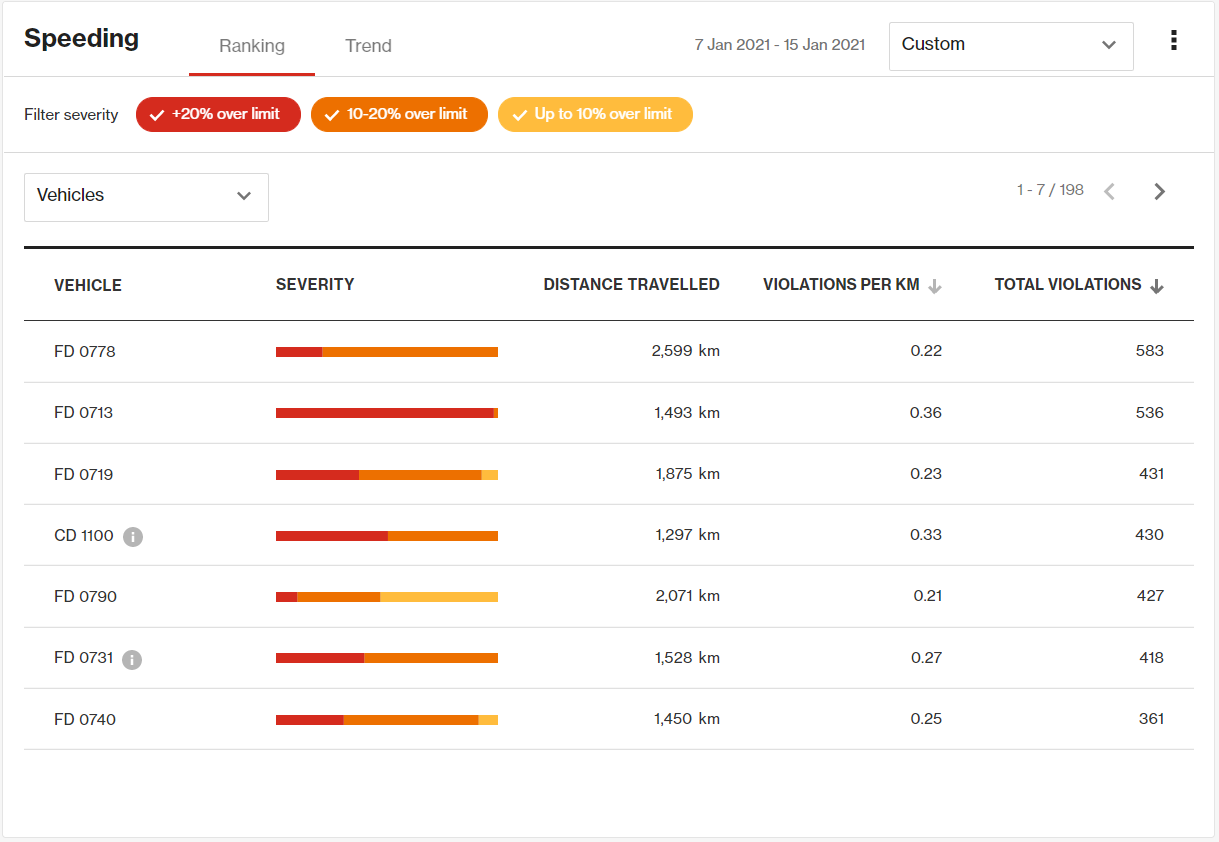 Trend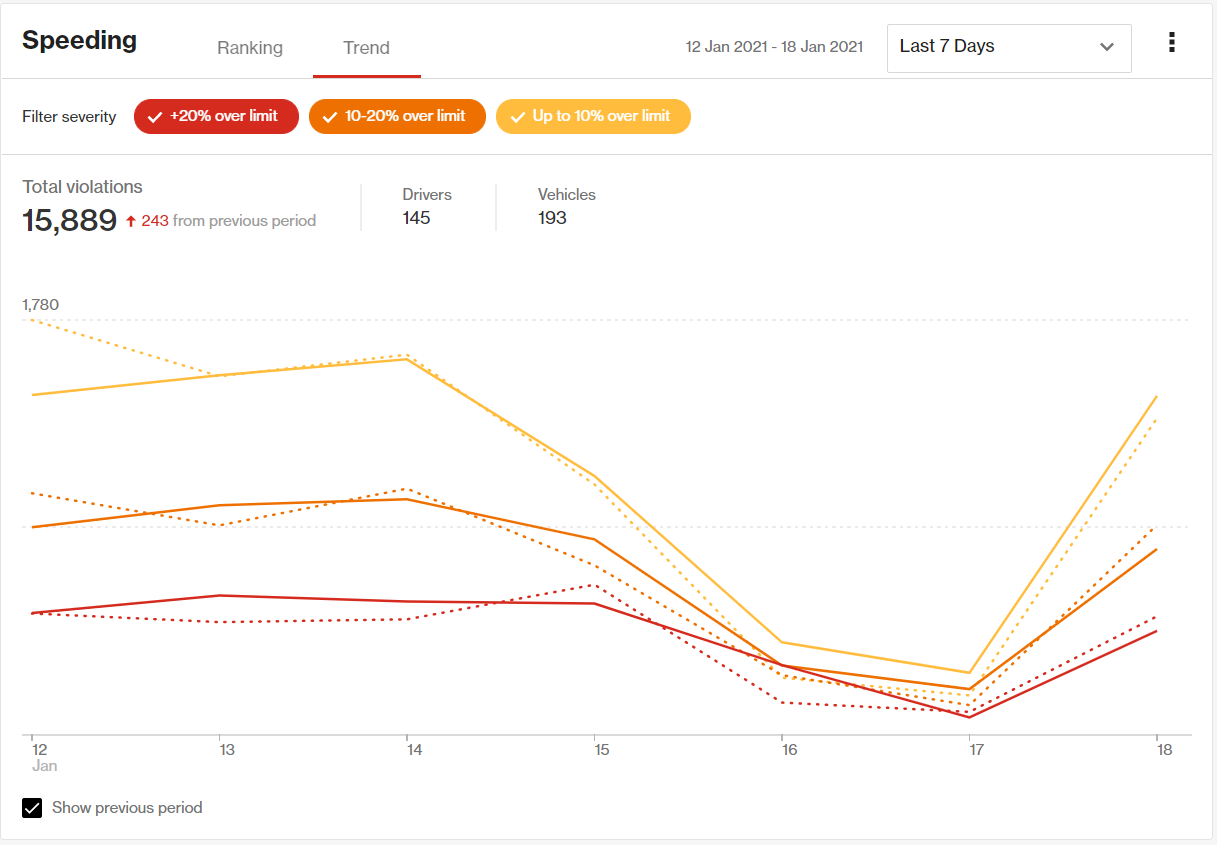 Gauge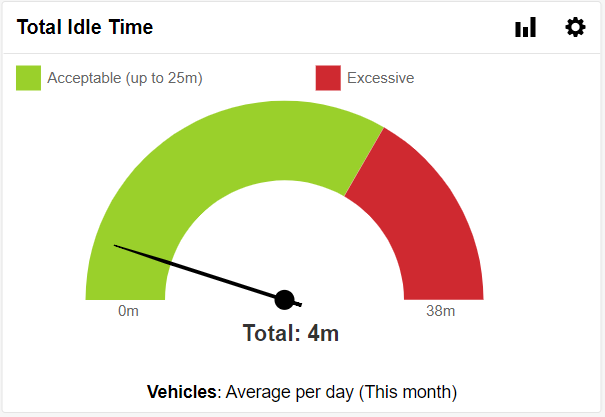 ---
Creating/Customising a dashboard
Creating one or more custom dashboards ensures you get the most out of this Verizon Connect tool. Dashboards allow you to focus on specific aspects of your fleet's behaviour and highlight any possible inconsistencies.
The ability to create dashboards is not available on all accounts, please contact Customer Support or your Customer Success Manager to discuss your options. Once you have access, you can create a custom dashboard by following these steps:
1. Create the dashboard
As mentioned in section 1 (above); along with the predefined dashboards, the first drop-down houses the "Create a new dashboard" option. When selected the following will display:
From here enter a name for your dashboard and click the "Save" button.
If you wish to share the dashboard, click the "Share this dashboard" box to expand the options:
From here, you can opt to share the dashboard with other individual users or groups. Just check the boxes to their left and click "Save".
At any point if you decide you no longer want to create a new dashboard, simply click the "x" at the top right to close off the popup and return to the original dashboard view.
To avoid confusion, each custom dashboard must be given a unique name. Therefore, if you try to use a name associated with an existing dashboard it will not save and you will be prompted to enter a different one before you can proceed.
Once successfully saved, the page will refresh to show your new blank dashboard. Next you need to start creating tiles based on what metrics you wish to monitor.
2. Add some tiles
You can add a maximum of 12 tiles to the dashboard. To proceed, click the "Add Tile" button. Once clicked, the tile will flip to show the criteria panel.
Follow these steps to create a new tile:
Metric - select which metric you want to display from the drop-down. For more information on the available metrics, click here.

Chart Type - select one of the three chart types from the first drop-down.

Chart Type (Ranking only) - for all ranking tiles except Speeding, you can select which of the following you would like the results to display:

Top 10
Top 50
Bottom 10
Bottom 50

Show - filter which results are shown using one of the following values (separate options are available for Speeding):

Average per day
Total per day
Average per vehicle
Total per vehicle
Average per driver
Total per driver

Time - select a time frame from one of the following - different dashboard tiles may show different combinations of the time frames listed:

Today
Yesterday
Previous seven days / Last 7 Days
Previous work week
This week
Previous week / Last Week
Two weeks ago
Three weeks ago
Four weeks ago
This month
Last 28 Days
Previous 30 days
Previous month
This quarter
Previous 90 days
Previous 3 months
Custom

Hide days - select one or more days of the week by checking the appropriate boxes. The metric will only display results based on those days regardless of duration.

Cancel - if you wish to cancel creating a new tile, click this button.

Save - to save the tile, click this button. Once saved, the panel will flip, and the active metric will be visible.
Editing tiles
Once saved, each tile element can be edited. To do so, click the settings icon at the top-right of the tile you want to edit. It will flip around, and you can begin making changes. If you wish to revert to the last saved version, click the "Cancel" button. If you wish to continue with your changes, click "Save". In each instance the tile will flip around to display the metric reflecting changes made (if any).
Deleting tiles
The addition of a "Delete" button to tiles will appear after saving. When clicked, the tile will be removed from the dashboard and must be recreated from scratch if you wish to reinstate it.
Delete a dashboard
If you wish to delete an entire dashboard, first make sure you select it from the drop-down at the top of the page (see section 1). Next click the "Edit" button in the toolbar. A popup will display, and in the bottom left there will be a blue "Delete Dashboard" link. If you are sure then click the link. If not, click the "x" at the top right. This will close the popup and return you to the dashboard view.