Reveal updates: November 2021
Welcome to the November edition of Reveal updates. This month we show you how you can organise your Integrated Video view with our "star" feature. We also give you a preview on what's coming to the Spotlight app in early 2022. Read on to find out more.
Recently released


Organising my view in Integrated Video
You can now "star" your videos and organise your view to show only those starred videos. This will give you the ability to go back and review important footage that has been 'starred' within a 90-day period. This feature allows videos to be tagged for further review or used as a reminder for needed coaching. It will also soon be available in the mobile app.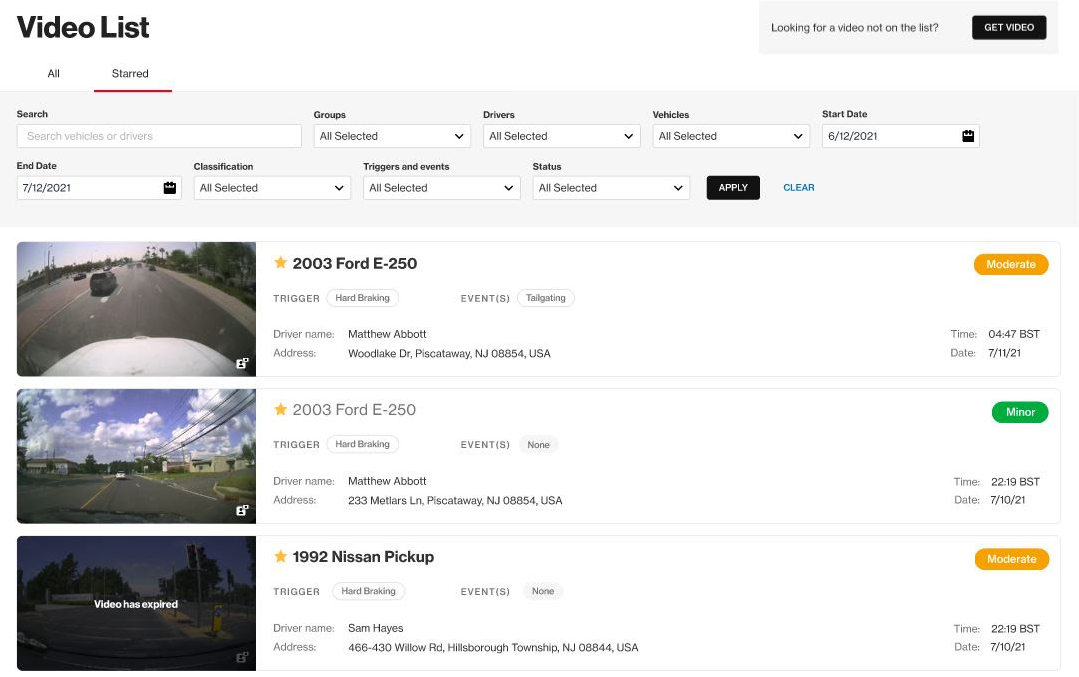 Coming soon


Spotlight push notifications
Early next year, we will add the ability for users to receive and manage alert notifications via the Spotlight mobile app so they are made aware of important alerts in near real-time and can take action more quickly, if needed.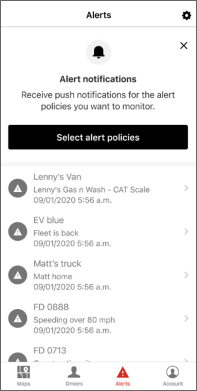 Subscribe to Updates
Use the form below to subscribe to updates on new features, enhancements, and bug fixes by Verizon Connect.