Get start job reminders
When you arrive at a job location and have not changed the job status to Started, the Reveal Field app can remind you to update the job status.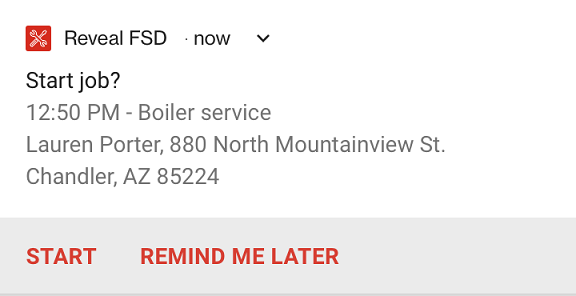 To open the mobile app and update your job status from this notification, tap START.
To receive a reminder notification later, tap REMIND ME LATER.
You will not receive this notification if the job is already started or has finished.
To get this reminder, you must allow the app to:
Access your location

Send you push notifications
You can manage your location and notification preferences in your device settings.
You can find out more about job statuses here.