Reveal updates: December 2021
Welcome to the December edition of Reveal updates. This month we talk Live Map clustering, Reveal Field Contact lists, the all new Integrated Video Phone Distraction smart tags and give an important update to LogBook users. Read on to find out more and Happy Holidays from all of us at Verizon Connect.
Recently released


Live Map Clustering by default
We have now enabled the Icon Clustering feature on the Live Map for users with 500+ vehicles and/or assets to help improve the overall performance of the Live Map and reduce visual clutter.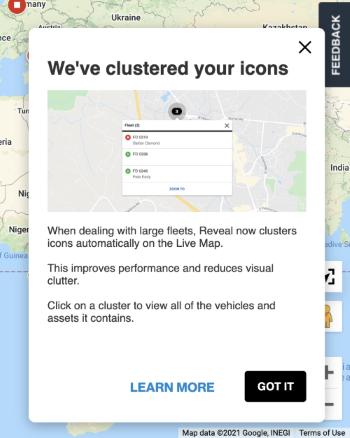 Reveal Field Contact list
A new Contact list has been added to Reveal Field as a new tab next to the Scheduler and Job List tabs. These contacts can be viewed, edited, and searched by simply clicking on the Contacts tab to view the new Contact list.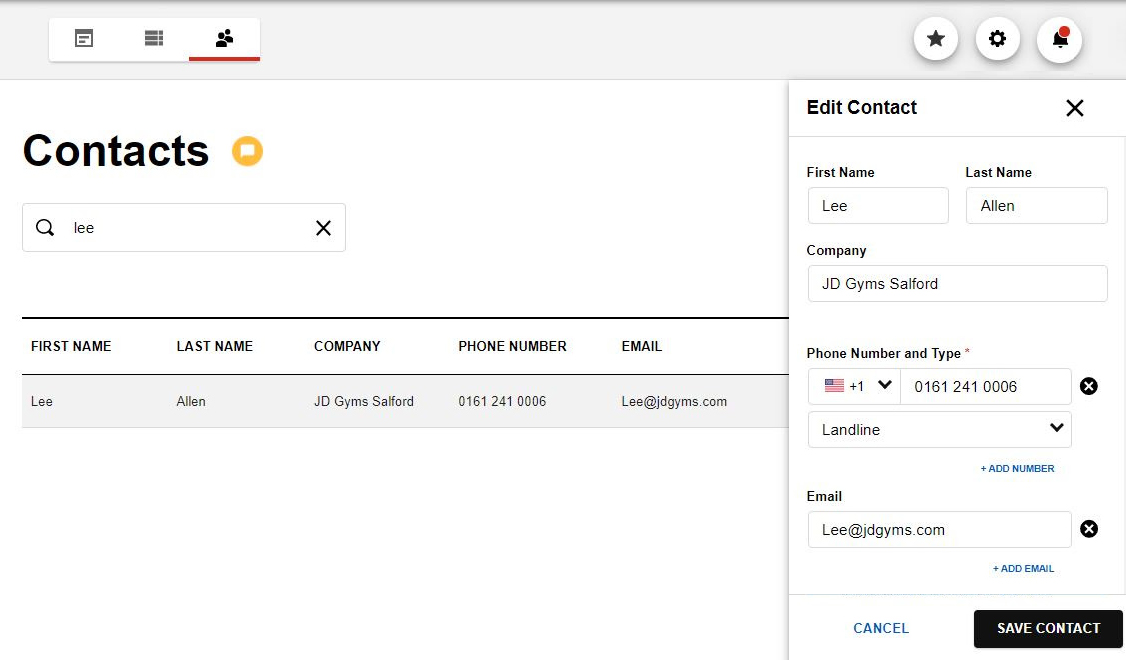 Integrated Video Phone Distraction smart tags
Reveal Integrated Video customers with driver-facing cameras can now identify Phone Distraction incidents from harsh-driving event footage. This footage can be found quickly and easily using the Event List page filters.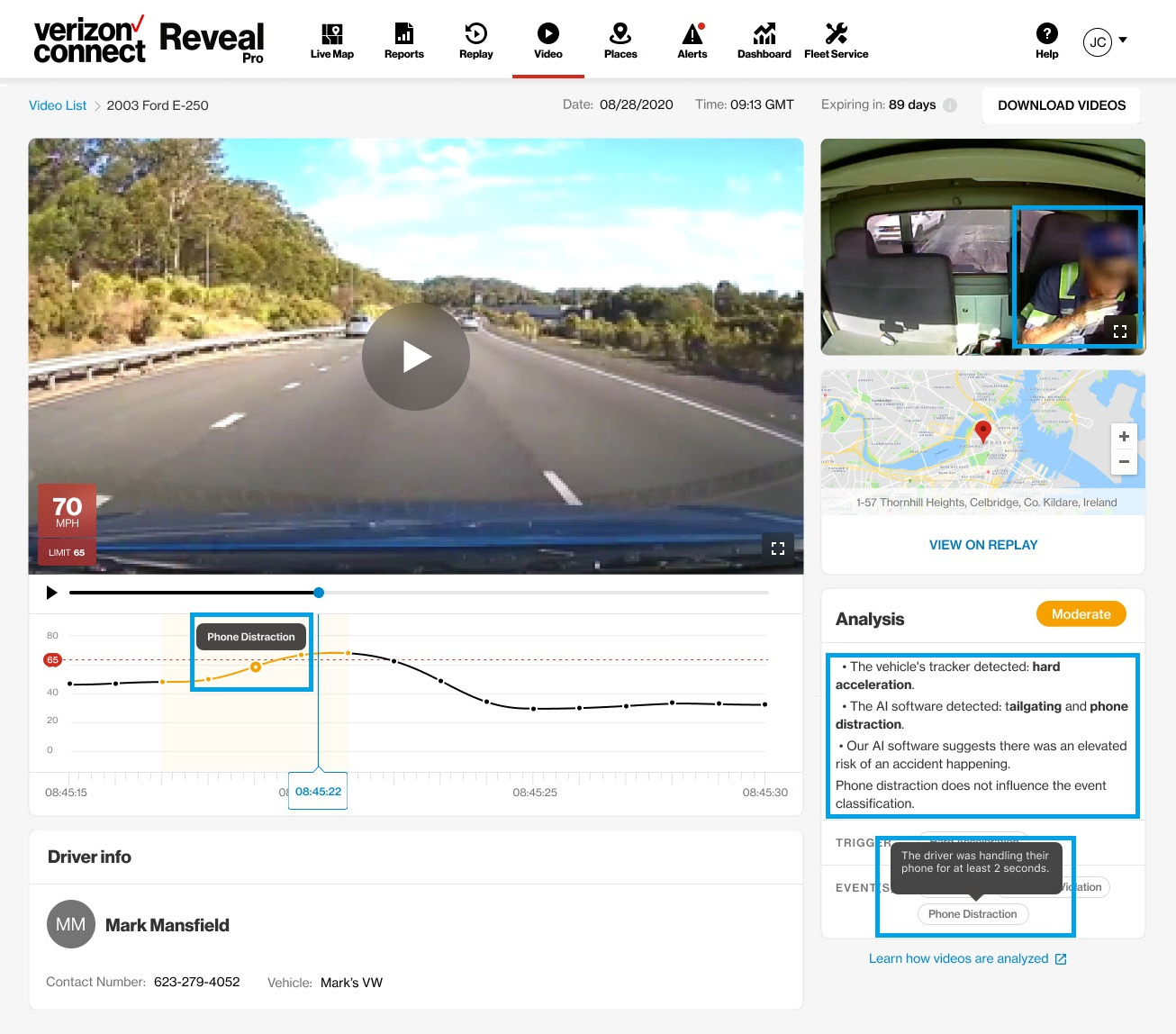 LogBook users look out for unidentified driving events
On Saturday, December 4, we migrated Reveal to a new server location. During the maintenance period your ELD drivers might have been unable to log in to the LogBook app to record their trips. If this happened, unidentified driving events would have been created. Instructions to assign or exempt these trips can be found here.