Reveal updates: December 2022
Welcome to the December 2022 edition of Reveal updates. This month we show you how to download videos with Metadata. Plus give you details of our new AI Driving Assistance page enhancements, our new Partner & Integrations help center and updates to our Nav app. Read on to find out more.
Recently released


Downloading videos with Metadata
Download videos from the platform with the option to show metadata, such as name, address, date, time, and GPS plots. Metadata provides important contextual information about a downloaded video so that it can be shared with fleet managers, drivers, or 3rd parties.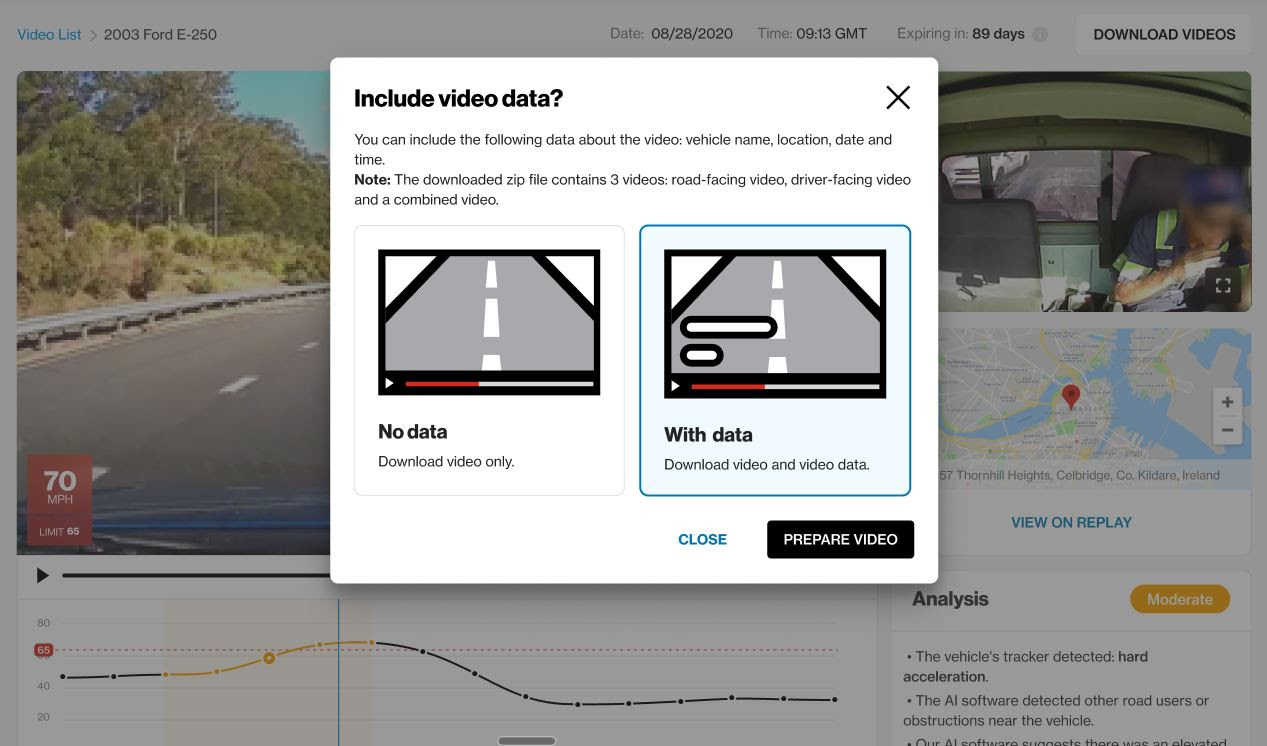 AI Driving Assistance page enhancements
For those with our new AI Dashcam, now you can independently select whether video events such as tailgating, distracted driving, etc. will be uploaded to the platform and whether a driver will hear the in-cab alert in the cab. This flexibility gives you more control of what videos you see and what alerts your drivers hear.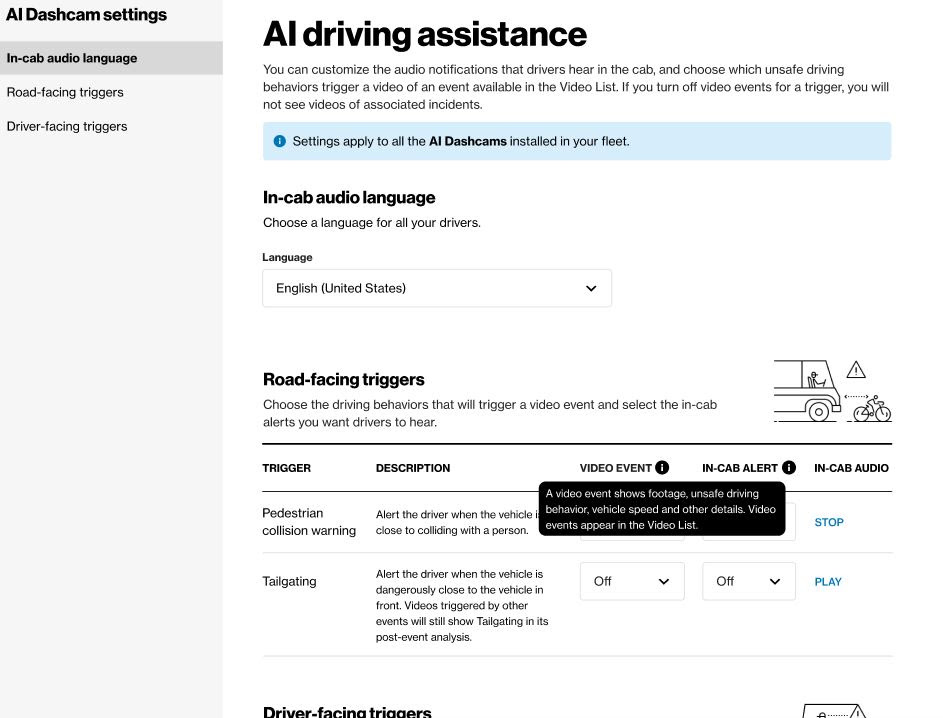 New Partner & Integration Help Center articles
Many Partner & Integration articles in the Reveal Help Center have been recently updated in order to better explain numerous aspects of our integration offerings. The updates made to these articles will help guide you through: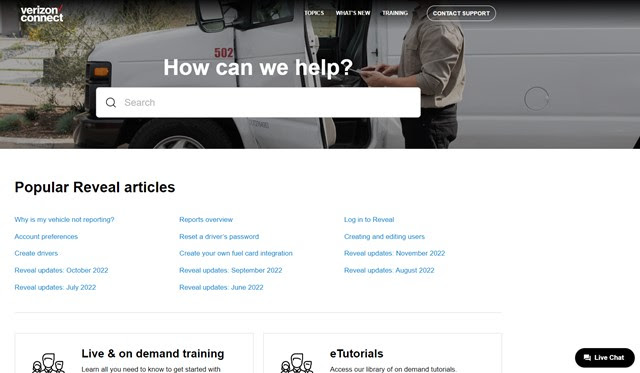 Nav app data update
This month we will complete our update in the Navigation app to include new roads and posted speed limits.