View your daily schedule
By default, Reveal Scheduler is set to Day View. This lets you manage the daily activities of your workforce.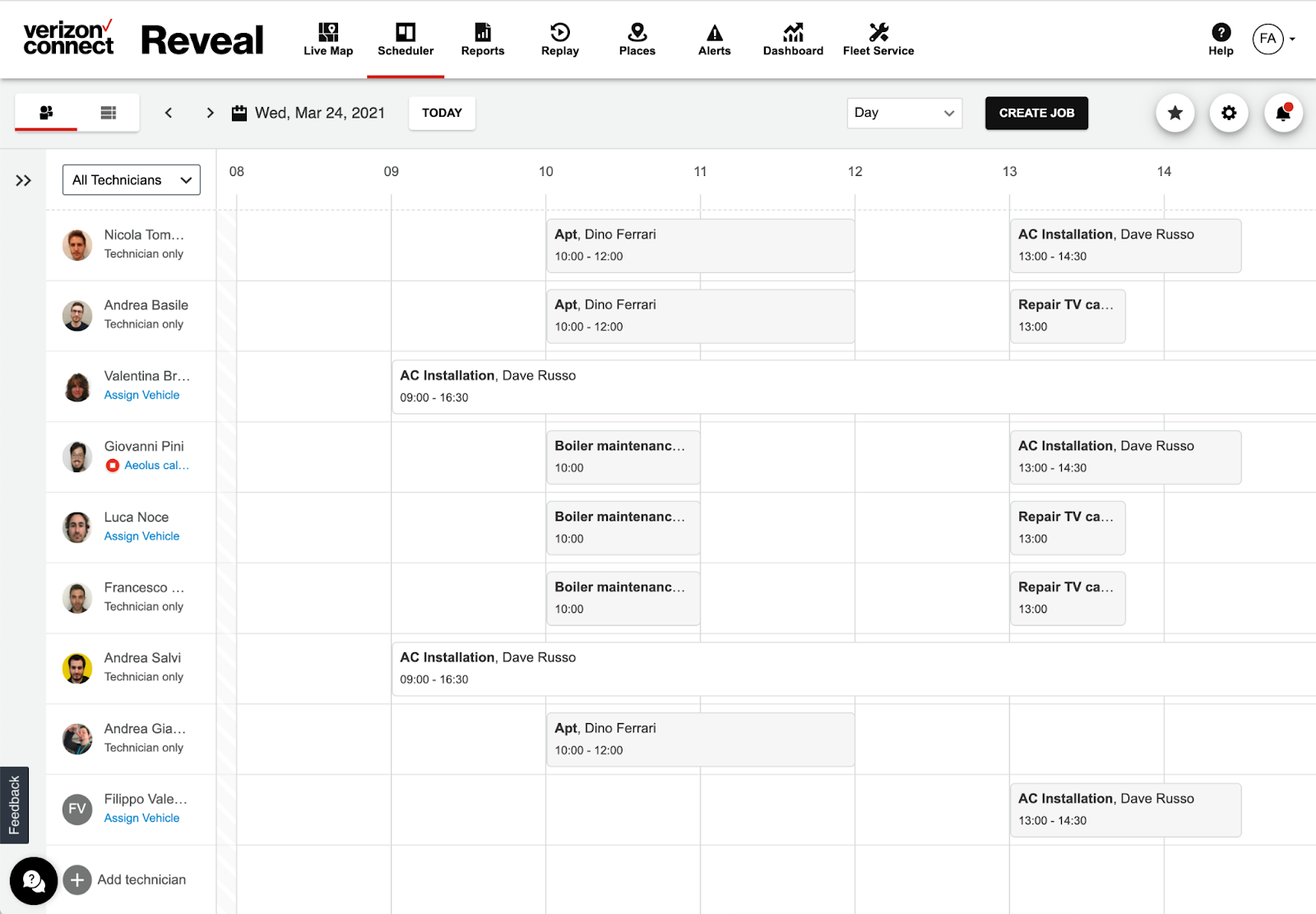 To access the day view, just click on the Scheduler icon in the task bar or click on the drop-down menu in the top right corner and select Day.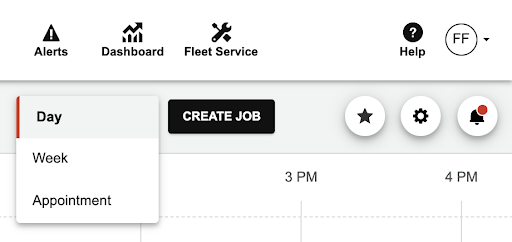 Use the arrows in the top left to browse past and upcoming days, while clicking on Today will bring you back to the current day.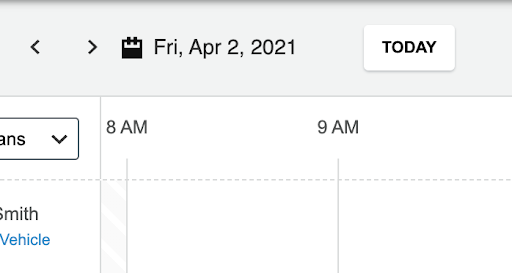 Hovering over each appointment opens a pop-up window showing details and assigned technicians.
There are also tags on each appointment's card to show when the technician has received and read the notification, and whether they have started, finished, or are on their way. This information is taken from your technician's mobile app.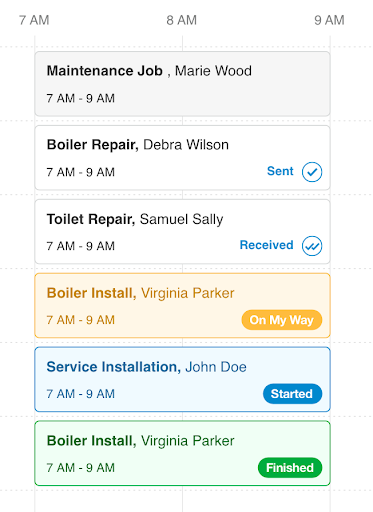 To edit a job, simply click on it.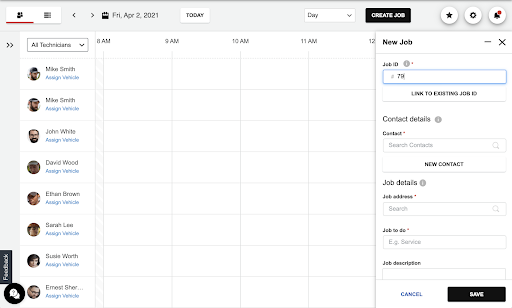 To quickly create a new appointment, use the Create Job button, or click on the scheduler and add the basic details such as date, duration, technician and start time.
Learn how to Create a new job.
Learn how to View your weekly schedule.
Learn how to View your scheduled appointments.