Alerts screen
Use the Alerts screen to view alerts reported by vehicles in your fleet. An alert indicates that an important event has been detected that affects your vehicles or drivers, such as a safety violation or vehicle efficiency problem. Alert types include Panic, Geofence, Speeding, Harsh driving, Activity and Idling.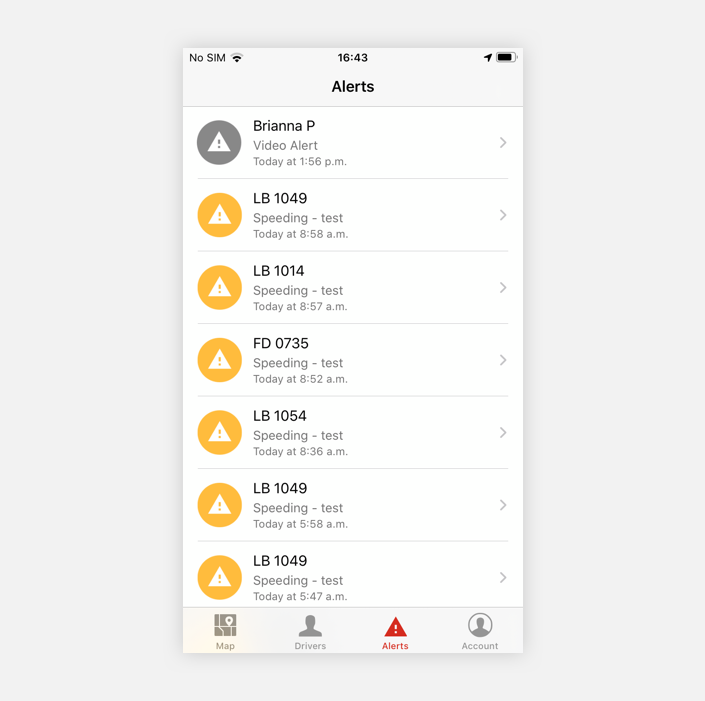 This screen shows events as they are reported, with the most recent events at the top.
Each event in the list includes the name of the vehicle the alert was recorded by, the type of alert, and the time the alert was reported.
Tap an individual alert to open a screen displaying more detailed information, including a map centered on the alert location, the details of the alert (for example the speed of the vehicle if the alert was for speeding) and the threshold that triggered the alert, the nearest street address, the driver of the vehicle at the time, and details of the vehicle.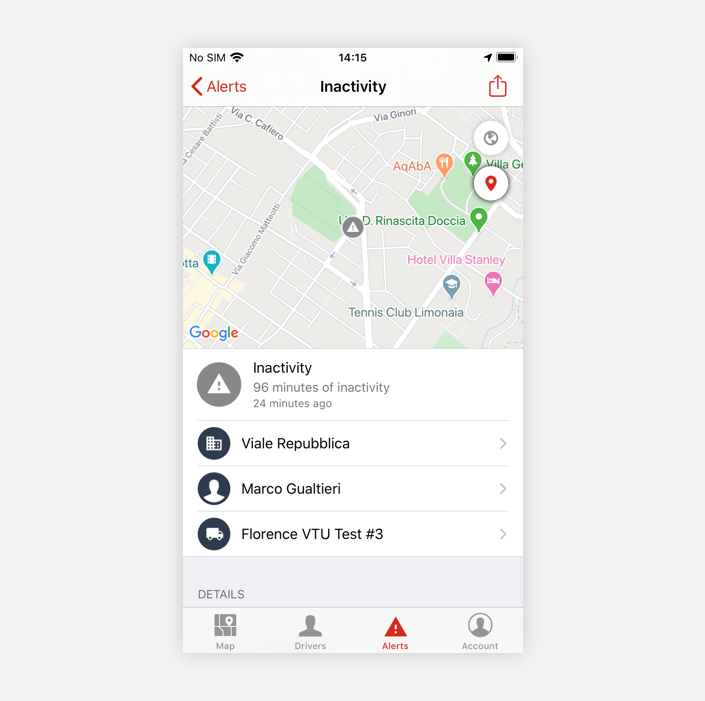 Tap the street address nearest the alert location to open an action menu and choose from the following options:
Tap Open in Navigation to generate a route to the alert location in the Verizon Connect Navigation app, if installed
Tap Open in Maps to view the alert location in your default map app
Tap Share Location to share details of the alert location, including a link to the location in Google Maps, in any of the messaging apps installed on your device
Tap the driver's name to view more information about them, or tap the vehicle's name to view more information about the vehicle.
Tap the Share button at the top right corner of the screen to message the details of the alert and its location to another person via any of the communications apps installed on your phone or device.