See vehicles on Live Map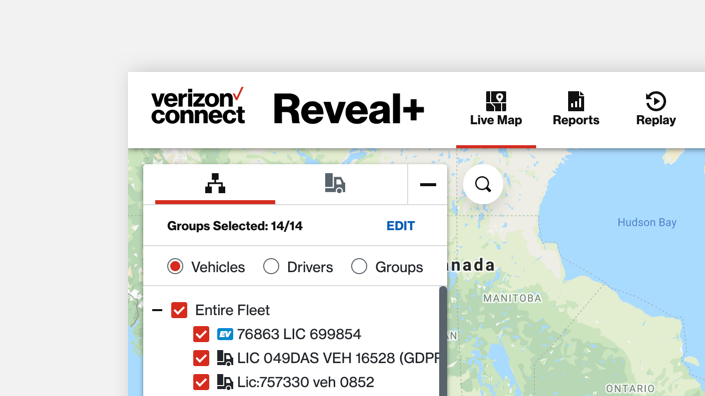 When you log into Reveal for the first time, all vehicles in your fleet show on Live Map.
The Fleet selection tab shows a list of all the vehicles in your fleet and from here you can choose the vehicles you want to see on Live Map.
When tracking units are first installed, vehicles will show as tracking unit numbers. These will change to registration numbers after 24 hours. Re-name your vehicles to make them easier to recognise, and the list will be displayed in alphabetical order.
To open the Fleet selection tab do the following:
To open the fleet panel, choose the icon.
To open the Fleet selection tab, click the icon or click the Select Vehicles link.


Use the checkboxes beside each vehicle name to mark which you want to see on the map. You can display your entire fleet or just a few vehicles.
As you make your selection from the list, the map will adjust to show you the locations of those vehicles.
If a vehicle is an electric vehicle, you will see the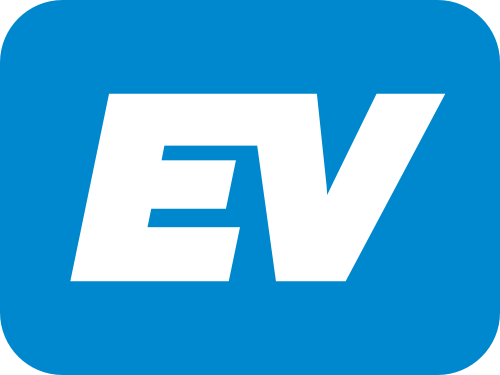 icon next to the vehicle name. You can change the vehicle's fuel type on the Vehicle Information tab of the Edit Vehicle page.
No vehicles displaying on map
If there are no vehicles for you to select in the Fleet selection tab, you may need to wait until vehicle tracking units have been installed in your fleet. Only then will they appear in the list.
After installation, you will be able to select vehicles to show from the Fleet selection tab. The location of each vehicle in your fleet should be visible on the map, with an icon showing the current status of each.
If you do not see all your vehicles:
Check that you have selected Entire Fleet in Fleet selection.
Check that you have selected all Groups to display on the map.
If you are certain that your vehicles have tracking units installed, and you have followed the steps above, but are still having problems viewing your vehicles on the map, contact Customer Support.