Reveal updates: March 2021
In the March edition of Reveal updates we talk about our ELD Logbook app update, the replay option in our Spotlight app, Fleet Service and Asset Tracking enhancements, our new SnowPaths integration and much more. Read on to find out...

Recently released


ELD Logbook app update required
Older versions of the ELD Logbook app will now no longer work. Please check to ensure you are using the latest version of the app.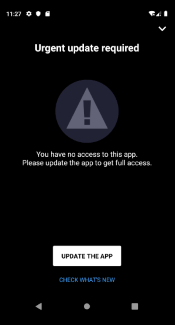 Spotlight app replay
In the Spotlight app, users are now able to choose specific dates, up to one year old, for historical vehicle route replays. This can be done within the Replay tab in the vehicle details page. Please check to ensure you are on the latest version of the app to get this improved functionality.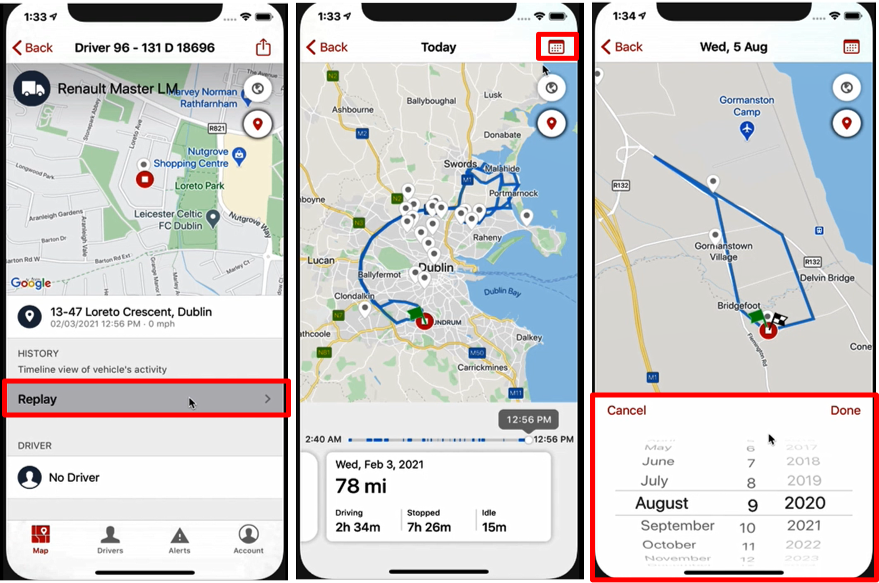 Asset tracking enhancements
Here are a few recent and upcoming asset updates.

Available now:
Asset battery life reporting - A battery life indicator will now show in the asset balloon on the live map. When the battery is low, a link to more information and next steps will appear.
Location updates are now available every 12 hours for non-powered assets. The location will show in the location history link from the live map. Contact support if you would like to receive these updates.
Coming soon:
Asset updates on Live Map - Live Map enhancements are being made for Asset Icons, Asset Filtering, and Edit Vehicle page to improve Powered Asset classification.
Asset tracker self service - We will soon offer the ability to update ping configurations for Equipment Asset Trackers (EAT) when moving as well as the number of ping rates per day when stationary.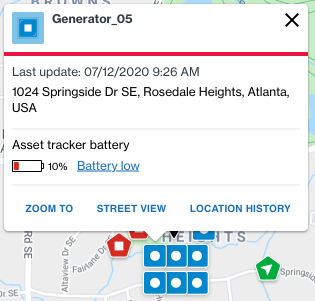 Reveal Field improvements
Here are some new Reveal Field features available now:
The Scheduler Technician Report can now be downloaded into a PDF format.
In Smart Scheduler, dispatchers can sort recommendations by "Schedule efficiency" which will show the technicians most suitable based on the current schedule.
Dispatchers can now see jobs previously completed and upcoming, to help with scheduling new jobs. This is visible in the Jobs list and Scheduler view.
Dispatchers can now clearly see the number of jobs that fall into each job status. Some name changes have been made as well:

"Dispatched" is now "Ready for export"
"Not Dispatched" is now "Ready for dispatch"
"Unreviewed" is now "Ready for review"
Reveal + SnowPaths
The SnowPaths integration enables use of GPS data from Reveal. This data is used to update SnowPaths and meet the tailored needs of snow and ice operations. Visit the Reveal Marketplace to learn more.


Coming soon
Canadian ELD update
Transport Canada has announced that June 12th, 2021 will be the start of a "progressive enforcement period" for Canadian ELD and operators may have up to 12 months to fully introduce ELDs without being penalized. If you you drive in Canada, expect to see product updates and training opportunities later in the year to help make the transition as smooth as possible.
Integrated Video enhancements
The Integrated Video user interface will be receiving a few enhancements and a new speed graph feature will be added within the Video Event page which will provide users with more context on harsh driving events.